ENTERPRISE DIGITAL SIGNAGE PLATFORMS & HARDWARE
Your digital signage solution needs more than just great content – it requires intuitive software with centralized control, robust media players and commercial-grade screens. As an end-to-end digital signage provider, Mood has you completely covered, empowering you to produce an effective digital experience across your entire footprint.
Content Management
Made Easy
Mood's digital signage software offers an online content management platform that's fast, reliable and easy to use. Create, schedule and manage content like a pro. Apply instant updates on the fly y at a single location or across your entire network. Create laser-targeted campaigns that generate powerful results.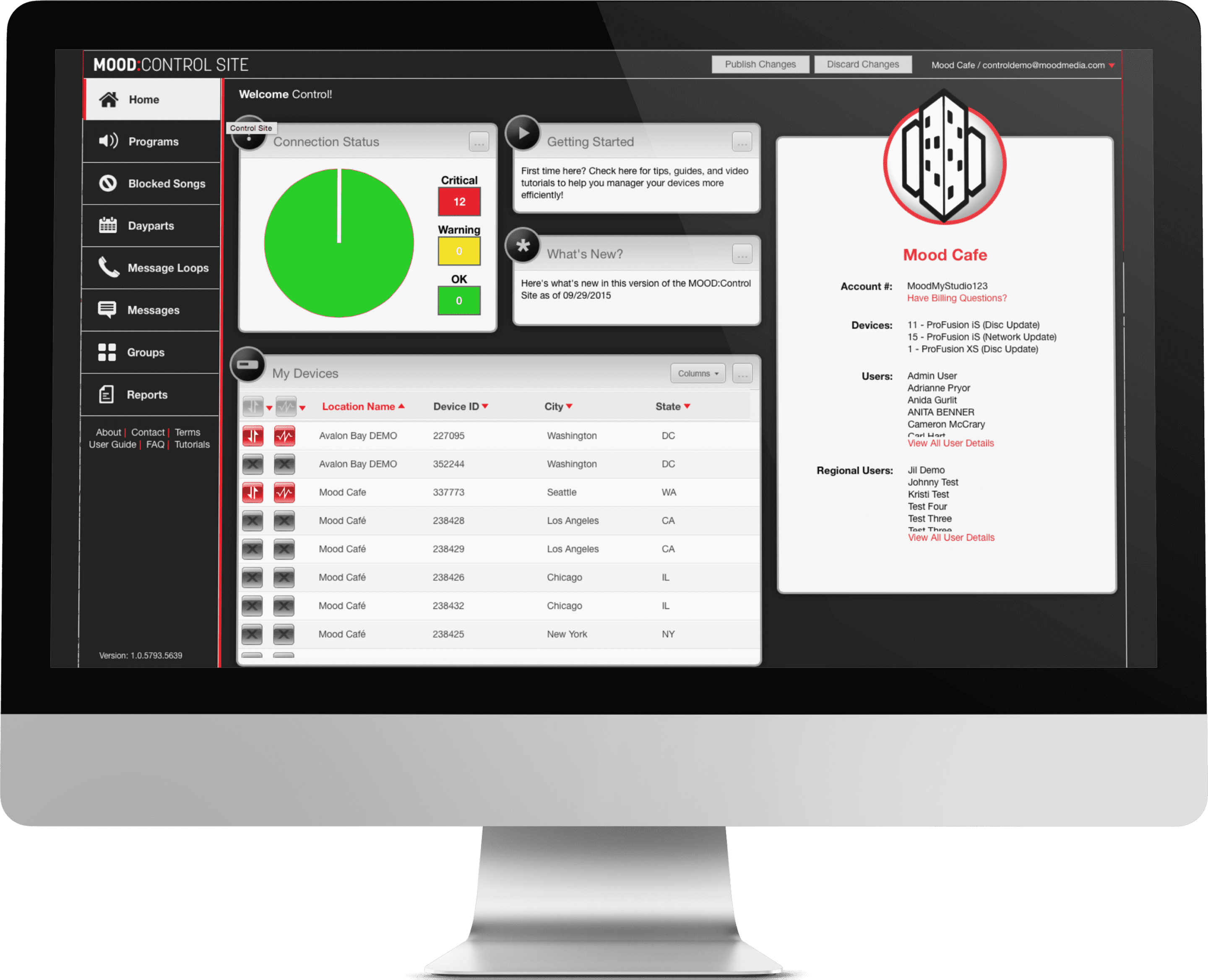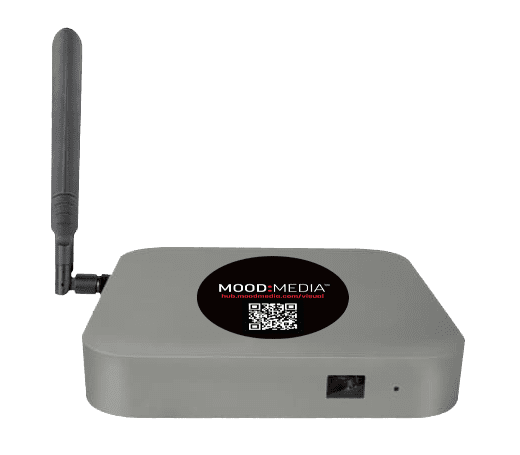 RELIABILITY & SECURITY
Working with hundreds of leading national and global brands, we understand that system security and reliability matter. The MVision platform utilizes secure delivery methods to pull content and store it on our device, ensuring that content continues to play in the event of an internet disruption.
Additionally, strong encryption and authentication technology provide an additional layer of security for your content. No PII or other sensitive information is stored or transferred by our solutions.
When it comes to your digital signage solution, you can rest assured with Mood.
COMMERCIAL GRADE SCREENS
Unlike household screens, commercial-grade digital signage displays are built to last and specifically designed to handle the demands of 24/7 business use.
That's why we partner with industry-leading screen manufacturers such as Samsung and LG to bring you the latest LED screen models. Our relationships and purchasing power results in convenience and savings you won't find with other providers.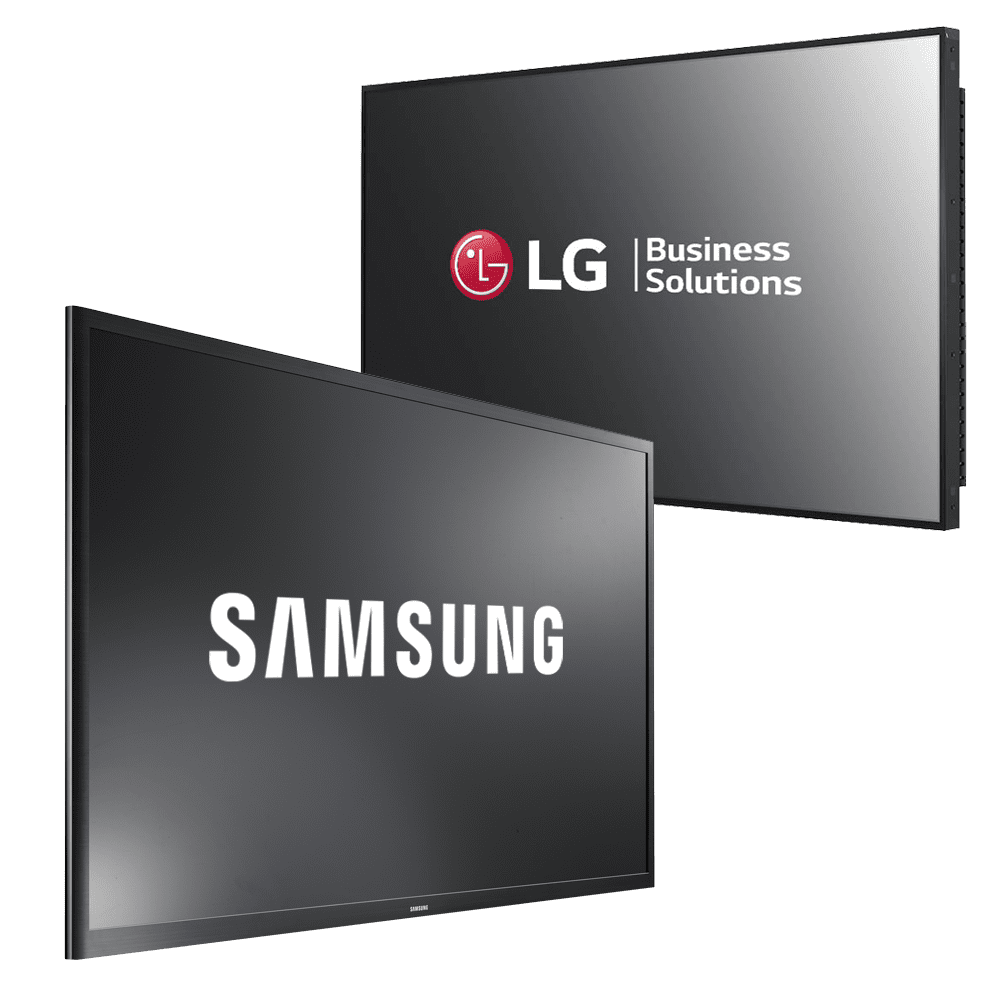 END-TO-END SOLUTIONS ARE JUST THE BEGINNING
Digital signage is about more than just screens, players, content and software. Work with our team of professionals to create an effective and scalable digital signage strategy from start to finish.
From planning and development to deployment and post-implementation support, we'll help you seamlessly execute your digital signage solution and bring your vision to life.
Looking for fully-managed services?
Look no further. Our team can manage, update and drive your content on your behalf, enabling you to maximize resources and create a consistent experience across your entire footprint. Leverage our resources to maximize the impact and efficiency of your solution.
LET'S EXPLORE THE POSSIBILITIES
Bring clarity to your vision. Contact us today.