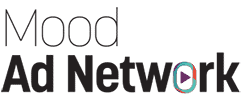 INCREASE SALES


GENERATE REVENUE

Transform your current in-store audio and visual channels into powerful revenue streams with in-store advertising via the Mood Ad Network.

Leverage your on-premise network to generate revenue through paid third-party content from relevant brand partners in your industry. You'll increase sales and reduce costs while elevating the Customer Experience.
Engage your active in-market audience
Impact point-of-purchase sales and drive revenue
Educate, entertain, and engage your customers
Increase brand recognition and brand loyalty
Offset media cost and generate meaningful ROI
Schedule a Consultation Today!
WHAT IT DOES
The Mood Ad Network enables brand partners to share paid, relevant and complementary entertainment, education and promotional content with ready-to-buy customers.
WHAT IT ENTAILS
It's a win-win proposition that connects Mood's global client network with world-class brands seeking national and hyper-local targeting. Backed by data-driven insights, the Mood Ad Network offers a tremendous opportunity to turn a cost into a shared revenue generator, with no capital investment.
THE IN-STORE OPPORTUNITY
In-store environment ensures a captive, target market audience – no ad blocking or irrelevant reach or "clicks."
Platform enables wide reaching broadcasts and hyper-targeted narrowcasting.
With the advent of the streaming era, audio advertising is experiencing a revival with promise of even greater performance.
The visual appeal of digital signage provides even greater revenue potential through video advertising.
TURNKEY SOLUTION
for in-store media, with a network of 65K+ locations in key verticals such as: Grocery, Pharmacy and Retail.
UNMATCHED EXPERTISE
in the in-store audio and visual advertising space, working with partners to sell and execute the advertising.
DIRECT ACCESS
to different advertising budgets.
ROBUST DELIVERY PLATFORMS
have the ability to provide reporting and analytics needed for advertisers.
FULLY TRANSPARENT REPORTING
provides all accounting calculations, so you know exactly how your share of revenue is determined each month.
MAKE THE MOST OF YOUR IN-STORE MEDIA WITH MOOD AD NETWORK
Contact us today to schedule a consultation.