STREAMING MUSIC FOR BUSINESS
MOOD MIX. INNOVATIVE. RELIABLE. EASY TO USE.
Take control over your music with Mood Mix. Create your own custom music mix and fine-tune your soundtrack at the click of a button. Mood Mix makes streaming music for business easy, fun and affordable.
DESIGNED SPECIFICALLY FOR BUSINESS
Fully licensed for commercial use with NO ads or interruptions. Access millions of tracks, screened for content and lyrics and certified for business use.
EASY TO USE
Intuitive controls designed for business users. No advanced tech skills required. Login, select your favorite music and click play.
AFFORDABLE
No new hardware required. Bring your own computer or tablet, connect to your sound system and start listening.
CUSTOMIZABLE
Use our exclusive Mood Mix board to adjust your mix. Like or block songs to fine tune your sound.
FLEXIBLE SCHEDULING
Different kinds of music for different times of day? No problem. Mood Mix lets you save different mixes and makes it easy to schedule what to play.
FULLY LICENSED
We're proud to offer more fully licensed tracks than any other provider. Experience the peace of mind you get with Mood Mix. Click HERE to learn more about Music Licensing.
MOOD
:
MIX CONTROL PANEL
SELECT. PERSONALIZE. SCHEDULE. REPEAT.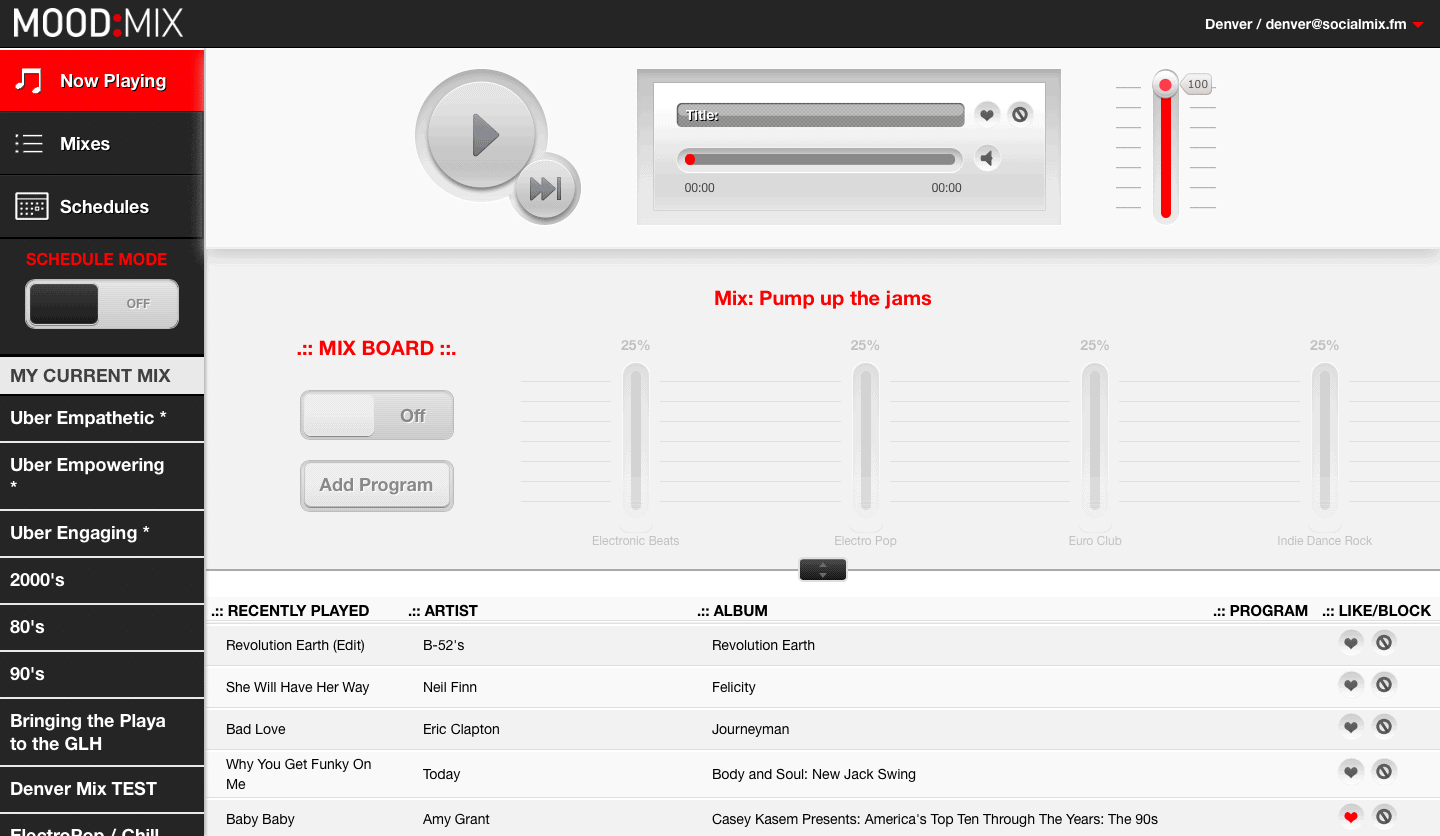 MIXES
Create as many mixes as you like and edit them anytime you like.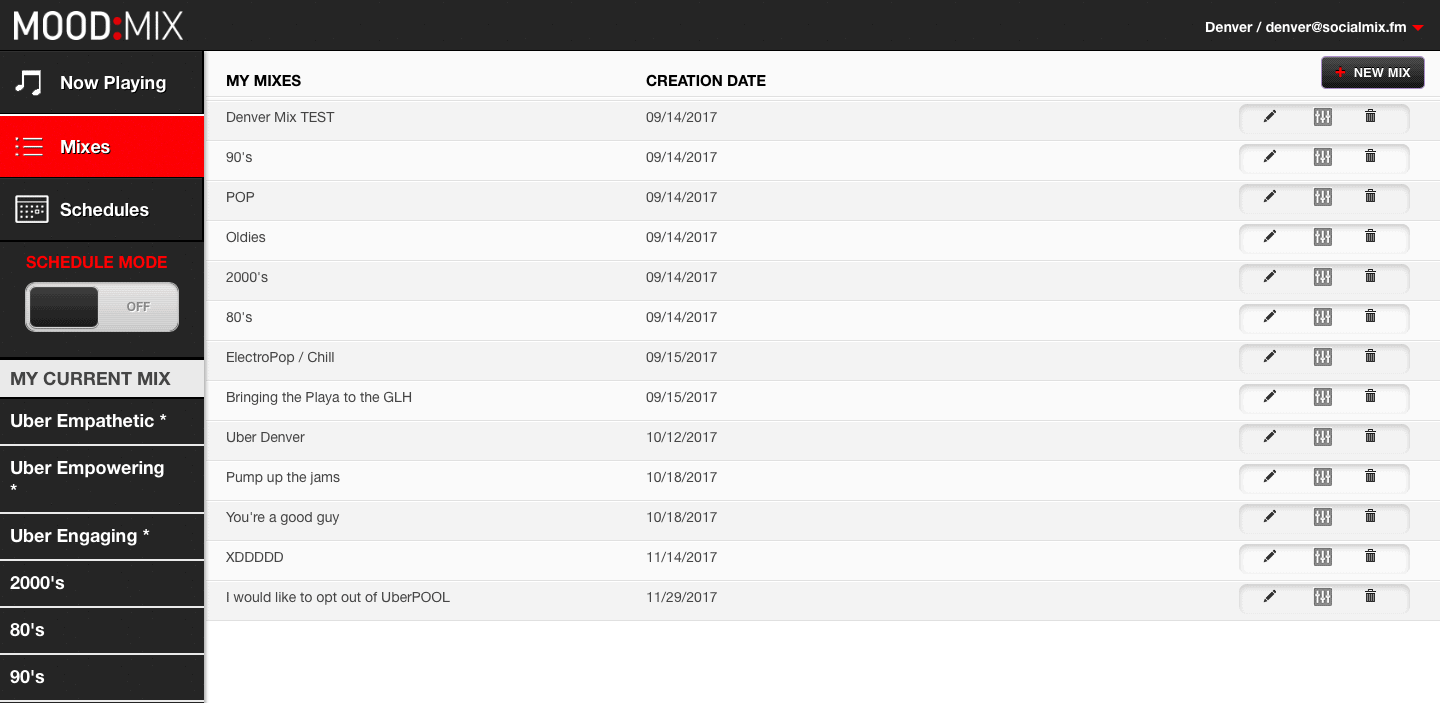 NOW PLAYING
Our intuitive dashboard gives you full control. See what Song, Artist and Album are currently playing. Use our sliders to personalize your Mix and like or block songs to fine tune your sound.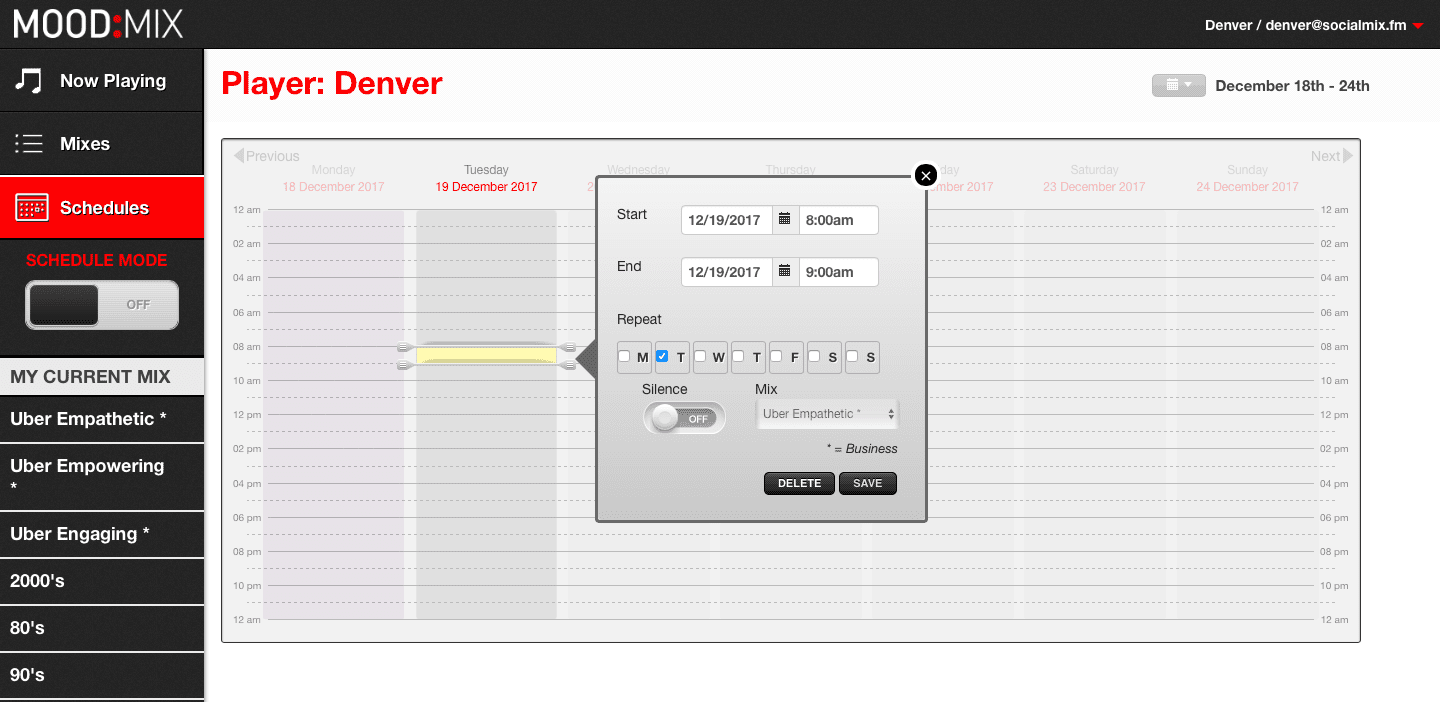 SCHEDULES
Create a fully custom music experience by scheduling your mixes to play during the right day and time.
Contact us for more information on Mood Sound Solutions