Did you miss this year's ISE (Integrated Systems Europe) in Barcelona? Don't worry, we've got the highlights for you.
ISE 2022, The devil is in the details edition.
It was great to see everyone come together this year at ISE to connect and engage with colleagues and business partners in person. The vibrancy of Barcelona with its warm weather, fun hospitality and beautiful architecture was an amazing framework for this return to in-person business events.
Here are some of the innovations we saw that we believe are worth sharing.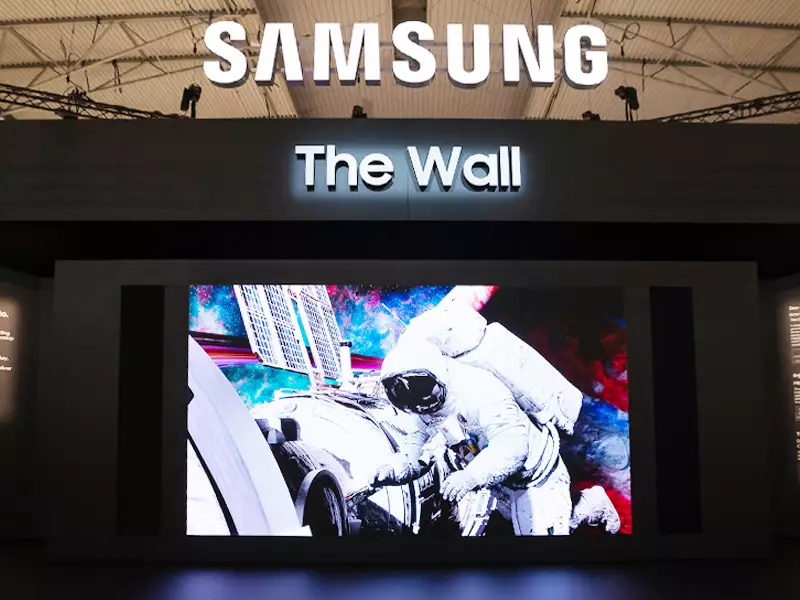 Samsung The Wall
The star of ISE 2022 was the Micro LED. A great example is Samsung's latest Micro LED The Wall. With a pixel pitch of just 0.63mm, the new generation (IWB) is the MicroLED with the finest resolution on the market.
(photo credit: Samsung)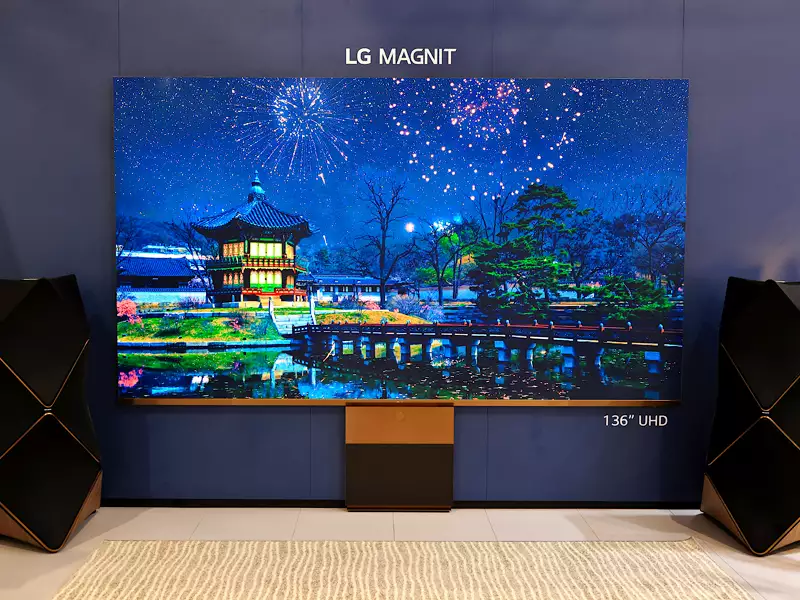 LG Magnit
LG presented the new LG Magnit. With its gigantic 136-inch 4K UHD (3,840 x 2,160) screen, the LG Magnit redefines the premium home cinema by providing a next-level viewing experience and aesthetically-pleasing design.
(photo credit: LG)
(video credit: DMX Africa)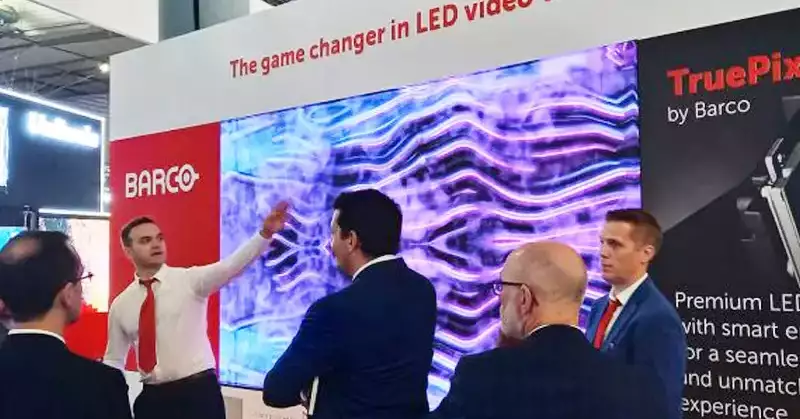 Barco TruePix LED
Barco debuted its TruePix LED video wall platform, designed for a variety of enterprise applications. The system consists of 16:9 high-resolution tiles in multiple pixel pitch options ranging from 0.9mm to 1.9mm.
(photo credit: Barco)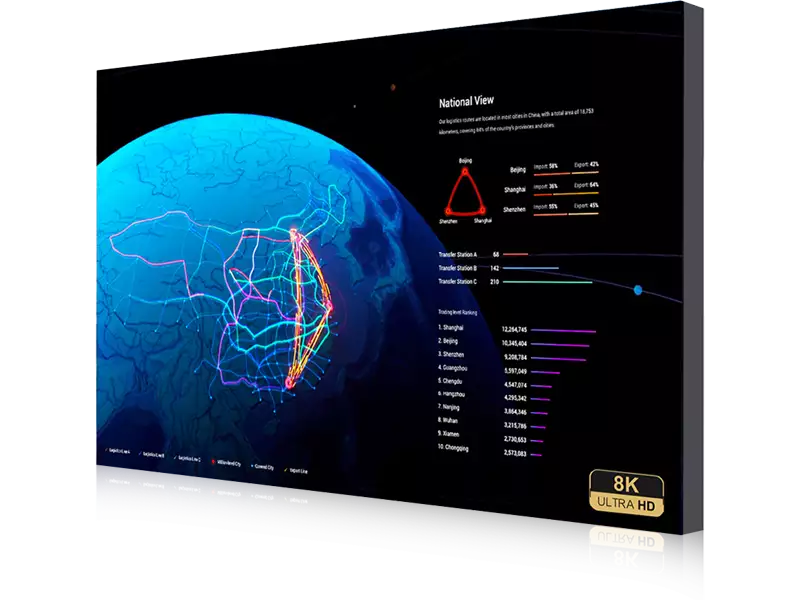 Digital Wallpaper 0.9mm Video Wall
The INFiLED stand featured its flagship indoor Digital Wallpaper series in a 4K resolution, 4-in-1 technology, and a pixel pitch of just 0.9mm. An ideal solution for control rooms that require the most reliable and high performing technology, providing a sharp display of data and the flexibility to split and distribute content in the most effective way.
(photo credit: Barco)
LG LED Bloc
Large format video walls have always been one of LG's strengths and this remains so even as LEDs are increasingly replacing classic frameless LCDs. For the switch, LG is relying on LED Bloc as shown at ISE.
Frameless 54" LED bloc cabinets can be used like a 55" LCD video wall display and are easy to install as they fit on existing LCD video wall brackets (standard VESA 600 x 400).
(photo credit: LG)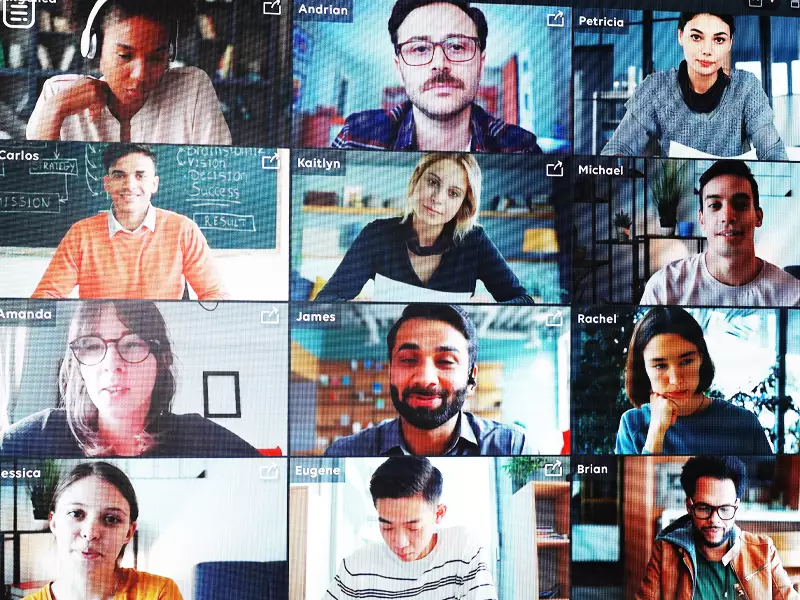 Sharp/NEC LED E Series
Sharp/NEC presented a joint portfolio of an LED wall with a low installation depth that combined non-touch and touch devices as well as a green signage plan. Amongst others such as the Sharp 8M-B120C display and NEC Dual Cooperation System, the NEC LED-EQ12i2-108 with 108" was shown.
NEC products are known for being built and operated with sustainability in mind. Sharp/NEC wants to extend the central aspects to Sharp displays as well.
(photo credit: Sharp/NEC)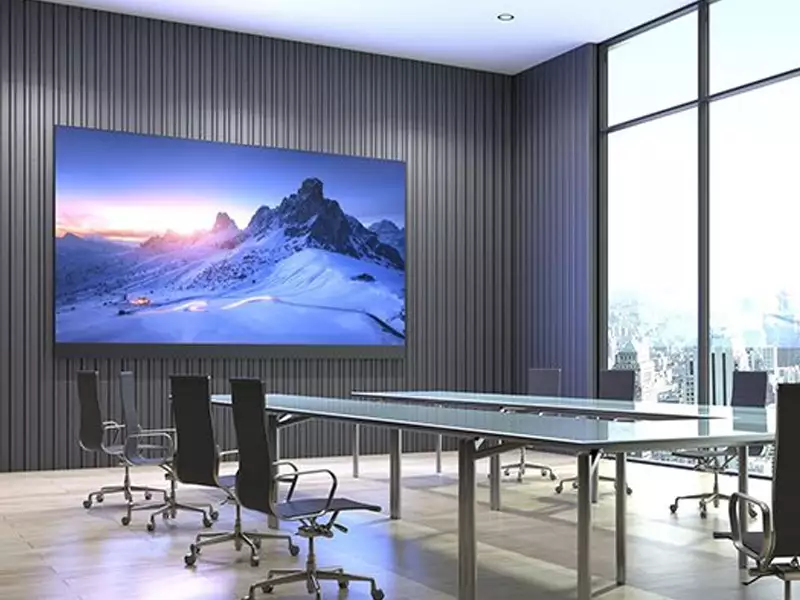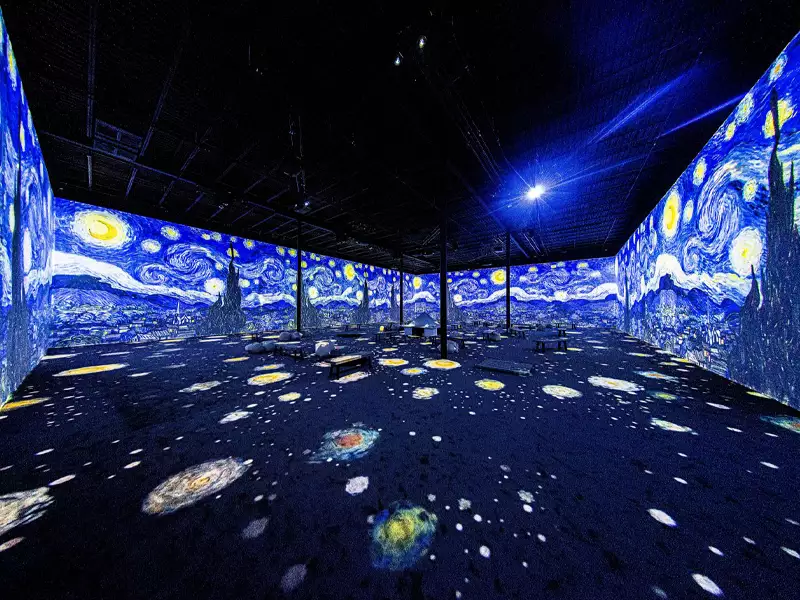 ISE Immersive Art Experience
Thanks to several partners ISE has worked with award-winning company Exhibition Hub to curate a unique art installation that combined several of its groundbreaking immersive art experiences. A spectacular 360° light and music show that really gave meaning to immersive experiences based on projection technology and how they can feel.
(photo credit: ISE)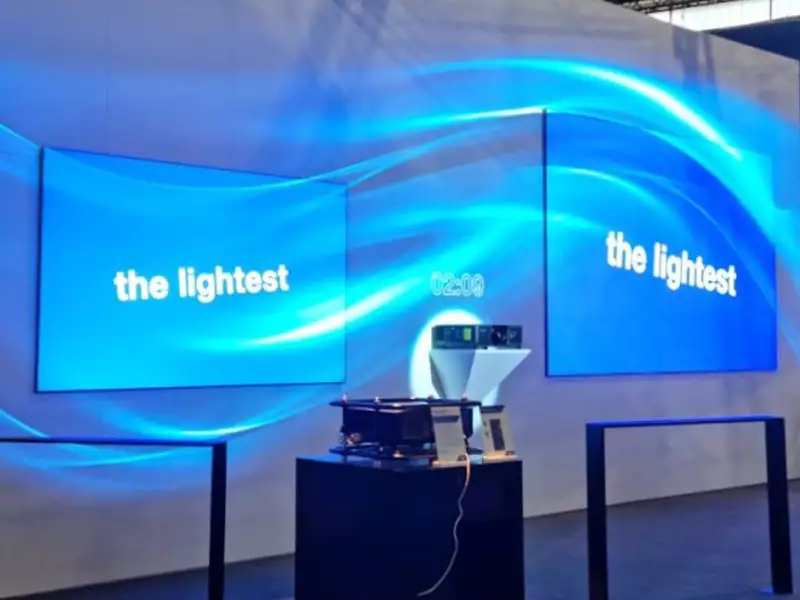 EPSON EB-PU2200
The Epson EB-PU2200 is the smallest and lightest 20,000 lumens laser projector in the world. As the world's leading projector manufacturer, Epson listened closely to their customers and the new PU2200 series unveiled at ISE answers the market need for more compact, space-saving, lighter, reliable and versatile high lumens display solutions.
(photo credit: Epson)
Sharp/NEC 120-inch Professional Electronic Display With Native 8K Resolution
Sharp/NEC revealed its 120-inch Professional Electronic Display with native 8K resolution. According to the manufacturer, the Sharp 8M-B120C display is "the largest 8K display in the world". This is where the joint development work of the two companies came into play: NEC developed a special Intel SDM for the display, which has a WLAN module, among other things, making it possible to bring content to the device in an uncomplicated manner.
(photo credit: Mood Media)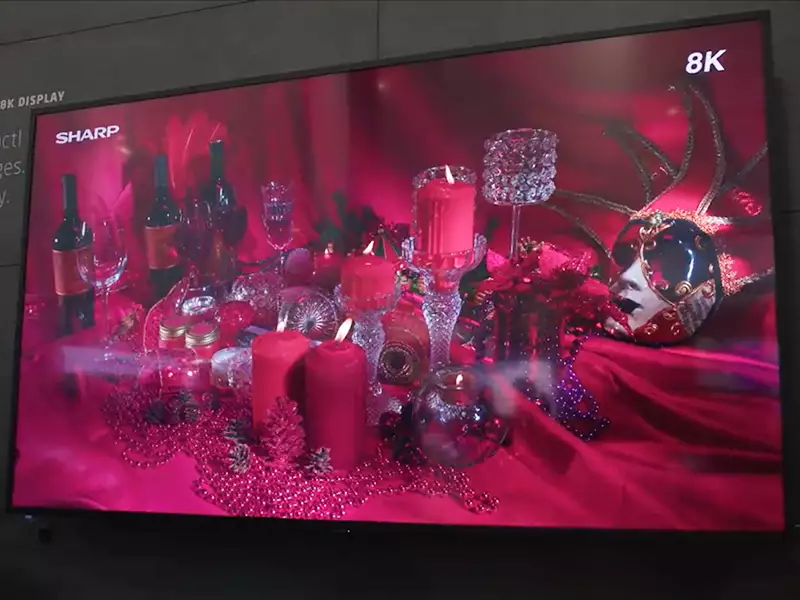 LG Kiosk
A new product family at LG are kiosk terminals. For the first time at ISE, LG presented its own kiosk terminals on Windows and with 27″ in-cell touch screens that provide a direct response and great interactive experience. The Windows platform is intended to enable partners to easily implement retail and QSR standard software solutions.
The integration of payment service providers and components is also easier with Windows than with SoCs. The kiosks are available in a variety of screen sizes, ranging from 21.5" to 27".
(photo credit: LG)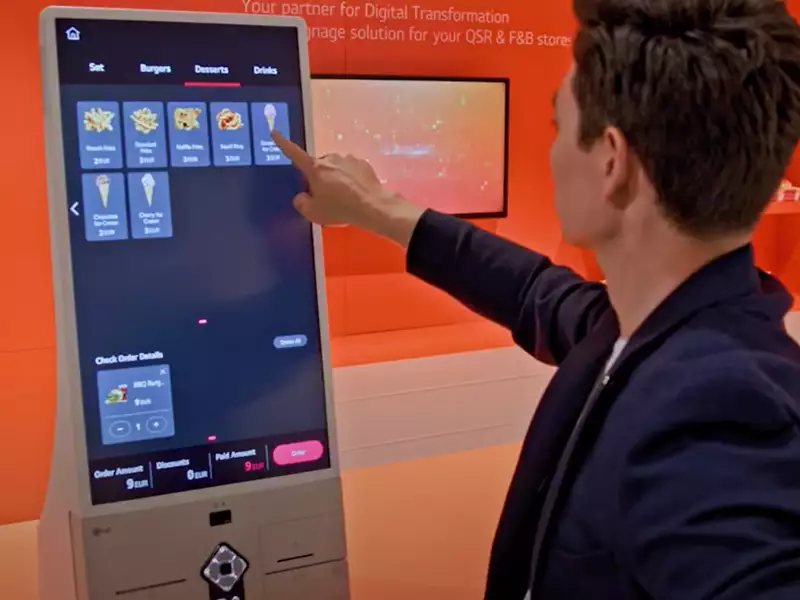 Lenovo Shelf Edge
Lenovo presented their inSHELF Shelf Strip displays, made to fit perfectly in front of standard shelves for an engaging dynamic shopping experience. inSHELF products can be equipped with cameras and sensors in order to provide data to different types of signage and inventory systems. The flexible shelf mounting brackets can be adjusted for different mounting positions and angles.
(photo credit: Mood Media)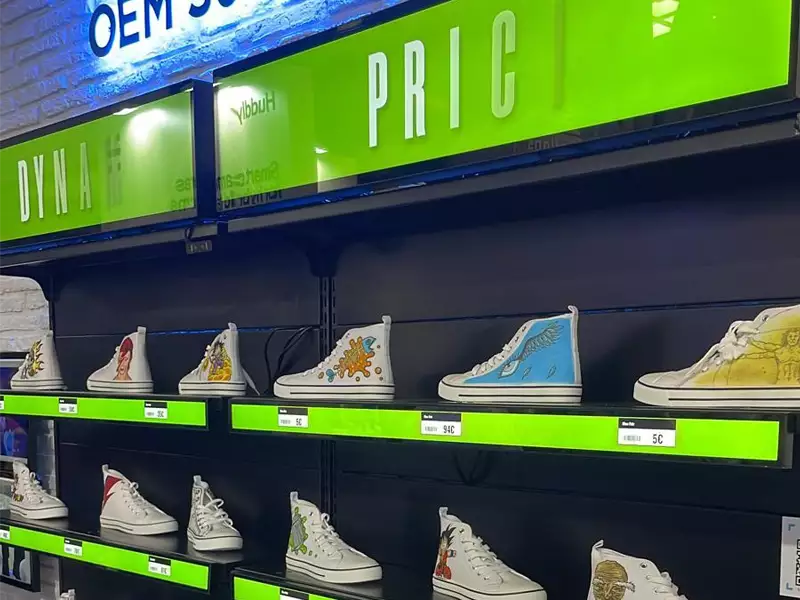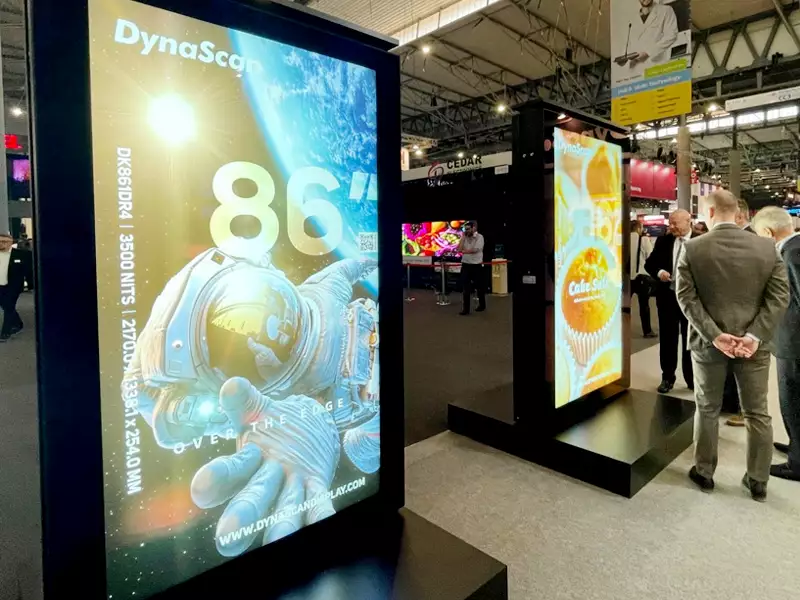 DynaScan 86" Dual-Sided Outdoor Kiosk
With a 6 sheet size, the new 86" dual-sided outdoor kiosk presented by DynaScan is ideal for DOOH advertising, smart cities, public transportation, and shopping center signage. And like the 65", it is highly rated for its year-round performance in all weather conditions.
(photo credit: Mood Media)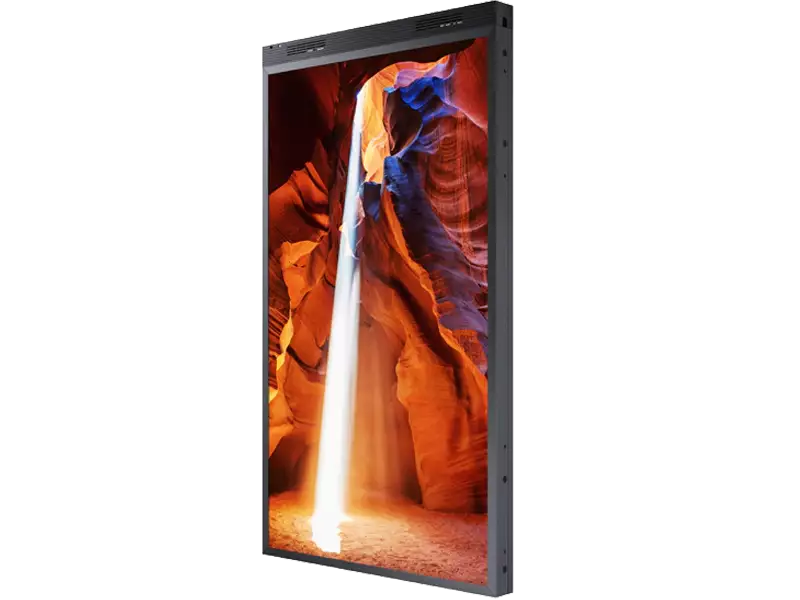 Samsung OMN-D Series
Samsung presented its OMN-D Series, a dual display with screens on both sides, so you can maximize messaging. With two screens in one display, you can reduce equipment and installation costs and improve operational efficiency, compared to installing two separate displays.
(photo credit: Samsung)
BIAMP Parlé Audio & Video Conferencing Bar
In terms of audio and video bars, BIAMP Parlé's Audio & Video Conferencing Bars were definitely worthy to note. Leveraging Biamp's 40 years of audiovisual expertise, Parlé conferencing bars combine Beamtracking™ microphones, smart loudspeakers, advanced signal processing, an optional 4K camera with auto-framing, and Biamp Launch, the company's automated deployment and tuning technology, into one plug-and-play speaker bar that delivers a premium conferencing experience.
(photo credit: BIAMP)

Powersoft MEZZO Series – Compact Amplifiers
Mezzo's ISE offering provides the same sound clarity, reliability, and overall build quality of any Powersoft install amplifier in a ½ rack unit form factor. It comes with a state-of-the-art DSP, in 2 power sizes with 2 or 4 channels of output. All models offer multiple analog input options, and the 2 channel versions feature line-level outputs.
(photo credit: Powersoft)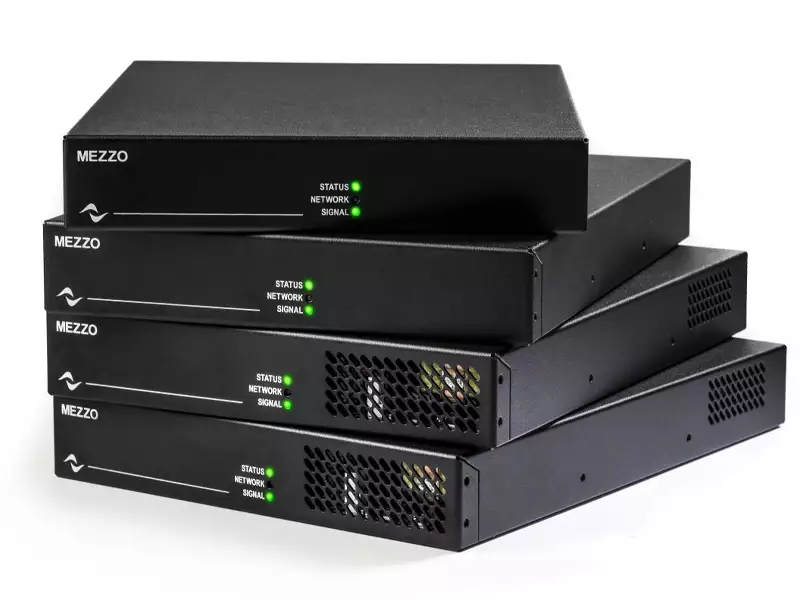 LG Transparent OLED: Futuristic Glass
And of course, we mustn't forget OLED. This year at ISE, LG presented transparent OLEDs in various application scenarios: a digital and interactive glass wall in the executive office or meeting rooms, as well as in museums and even on trains.
LG created a mockup train to show deployment scenarios for future commuter trains. In addition to stretch displays above the windows, transparent OLEDs integrated into the windows were the LG highlight at ISE 2022. Due to OLED's self-emissive nature, OLED is transparent enough to replace glass!
(video credit: DMX Africa)
Display and Life White Display
DAL's signature "White Display" was a great addition to ISE. They offer a unique display solution where video and image can be seen only through the remote filter and this filter can be cut into certain shapes, text and logos, making it one-of-a-kind. This eye-catching digital screen can be widely used across retail shops, museums and entertainment sectors.
(video credit: DMX Africa)
DSS PANEL HIGHLIGHTS
Digital Signage Summit (DSS) is a half-day conference produced by ISE in association with invidis consulting. The Digital Signage Summit this year explored key topics on the digital signage agenda: green signage; industry consolidation; best practice; and the latest tech trends adding an insightful view on the market and its future going beyond what we could see in the halls of ISE.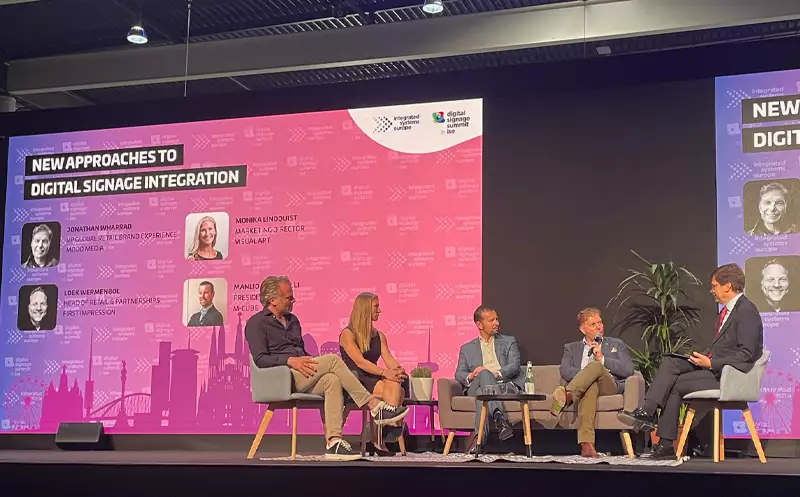 New Approaches to Digital Signage Integration
Host Stefan Schieker of invidis discussed the trends and challenges of the digital signage industry in 2022 and beyond with leading digital signage integrators including Jonathan Wharrad, VP Global Retail Brand Experience at Mood Media.
Google Chrome OS for Kiosk & Signage
Raluca Monet, Google Strategic Partner Manager, discussed the global launch of the new Google platform Chrome OS, their dedicated digital signage and kiosk platform.
How to Deal with 3D, from Concept to Distribution
Giovanni Flore, Digital Signage Global Manager, Benetton Group and Derek Hossack, CTO and Co-Founder, Waapiti shared their thoughts on 3D on DOOH.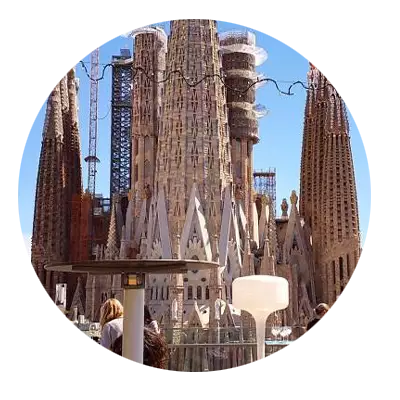 To celebrate ISE's new home, our Barcelona Guide features everything you need to know about the city's latest in-store innovations, trends and local tips on the best places to get a bite to eat or enjoy a drink.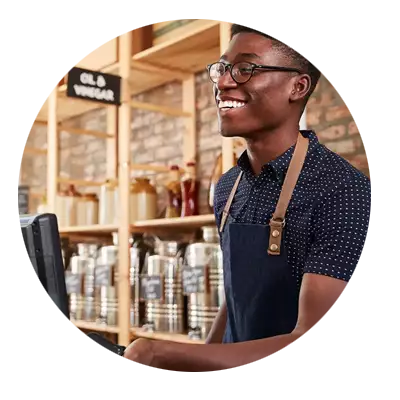 Consumers expect it, and it's great for businesses, but where does one even begin on a brand's sustainability journey? And what can one do when it comes to the point of sale? Download our whitepaper to learn more.
Would you like more information about these innovative technologies? Contact us for a consultation.
CONNECT WITH US
Contact us today to learn more.
"*" indicates required fields