MOOD:SMART DIGITAL SHELVING™
SMART DIGITAL SHELVING
CAPTURE ATTENTION. DRIVE SALES
Take your point-of-sale to a whole new level with Smart Digital Shelving
The future of the customer experience is here with Mood's suite of Smart Digital Shelving solutions. Bring the power of digital signage to your shelves and endcaps to captivate customers and drive sales. Reliable and easy to use, Smart Shelving Units are specifically designed to handle the wear-and-tear of the retail environment.
WHY SMART DIGITAL SHELVING FROM MOOD?
End-to-end, plug & play, retail-ready solution: content, screens, installation and ongoing 24/7 service and support from one single provider
Simple-to-use content creation and content management system
Ability to update in real time
Durable, elegant and easy-to-clean aluminum construction and hardened protective glass for the demanding retail environment
Optical sensors can deliver customized content based on gender, age or mood
Fits any standard 2, 3 or 4 feet retail gondola
Easy WiFi or IP connection and simple one-source power supply
Lifts sales while reducing operational costs of traditional printed POS
Operates from one singular, all-in-one Mood Brand Experience Platform when bundled with in-store music, messaging or any other Mood audio/visual solution
MOOD:SMART DIGITAL SHELVING
DRIVE SALES,
SMARTER
Transform the customer experience and increase sales with Smart Digital Shelving by Mood Media.
This revolutionary technology integrates digital signage with retail shelving, empowering you to maximize your visual real estate. 4K/Ultra-HD video content captivates customers and eliminates the need for banners, shelf talkers and other print materials. It all results in more revenue – and a more engaging customer experience.
Promote products and cross-sell items from other departments
Sync screens across multiple shelves or play unique content
Gain valuable customer insights with camera capabilities
Leverage simple web-based content management
Enjoy local service and installation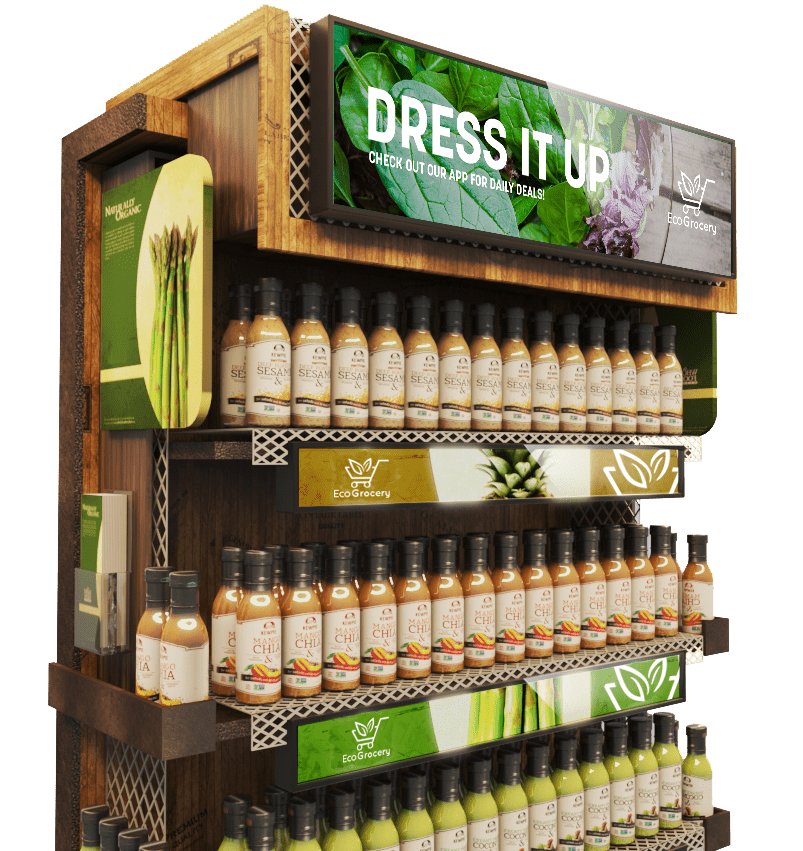 MOOD'S BRAND EXPERIENCE PLATFORM: SIMPLE ONLINE CONTENT CONTROL
Thanks to Mood's exclusive content management system (CMS), you don't need to be a tech expert to control your content. This intuitive portal allows you to create and manage all of your Mood digital signage (as well as any other Mood services) across your organization – from anywhere in the world with a web-enabled device.
With simple-to-use templates you can create, manage and schedule content with a few simple clicks
Easy drag-and-drop functionality
Manage all content devices at one location or all locations
Establish administrative permissions with total flexibility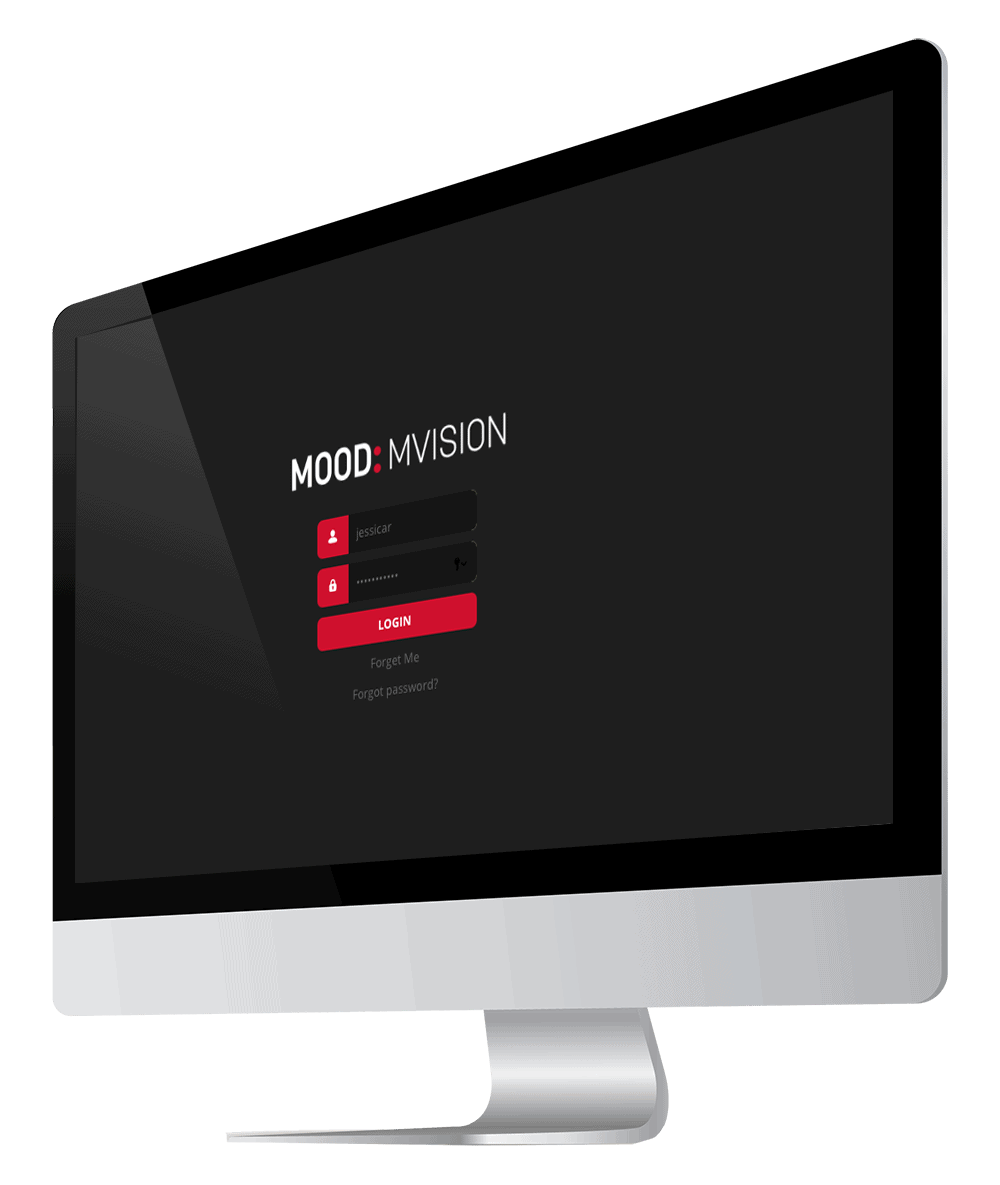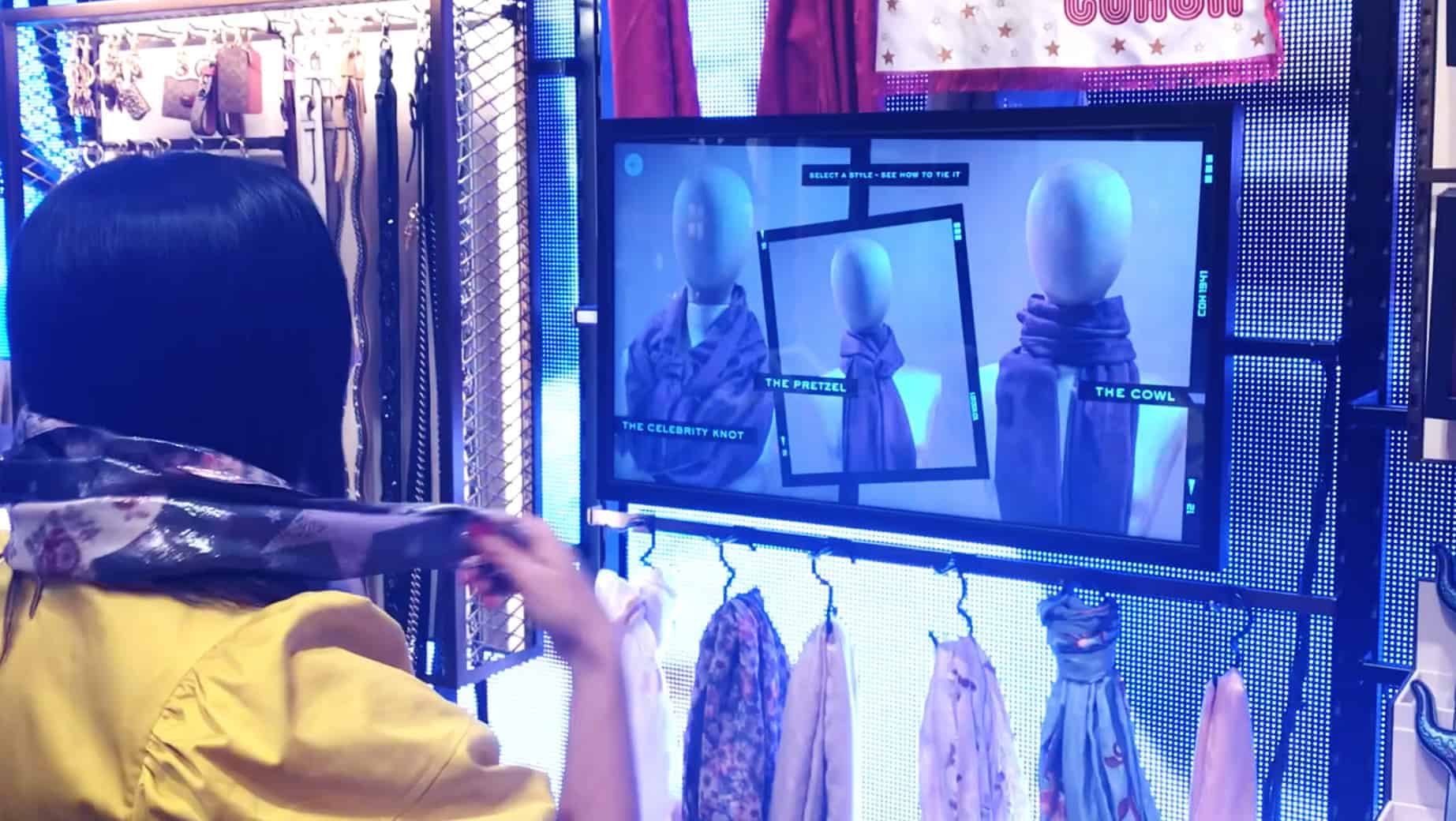 INTRODUCING LIFT & LEARN
In addition to Smart Digital Shelving, take customer engagement to the next level with Mood Lift & Learn. This innovative digital application features in-store digital screens that display specific promotional content whenever the associated product is lifted from a shelf. Sit the item down and pick up a new item, and the content changes as the item in hand changes. It's the innovative way to drive sales and elevate the Customer Experience.
Captivate your customers and inspire purchase decision
Increase dwell time
Leverage customized integration
Gain valuable engagement insights
DIGITAL SIGNAGE DRIVES RESULTS
82% of shoppers make unplanned purchase decisions on-premise
(POPAI, 2014)
78% of shoppers say digital signage/sight solutions catch their attention
(Millward/Brown, 2016)
68% of Americans say they've purchased a product or service featured in digital signage
(Bunn, 2016)
Marketers report an average increase in sales of 28% with digital signage
(Bunn, 2016)
END-TO-END PROVIDER
Hardware, software, screens, content creation, service and installation. You name it – Mood covers all of your digital signage needs.
RELIABLE DESIGN
When it comes to your digital shelving, reliability is not optional. Our rugged media devices are designed for maximum performance in business environments, ensuring that your screens never go dark. Period.
FAST & RESPONSIVE SUPPORT & INSTALLATION
Enjoy responsive 24/7 technical support by phone or email, as well as online troubleshooting. Our national service network of local technicians covers every U.S. zip code, ensuring fast on-site service and installation at every location.
CONSULTATIVE APPROACH
We offer consultation on screen placement and content to help you get the most out of your digital shelving and create the most effective customer experience.
MORE THAN JUST MENU BOARDS
We offer a full range of cost-effective retail digital signage solutions, including promo boards, video walls and menu boards for food court areas.
MUCH MORE THAN JUST DIGITAL SIGNAGE
From the world's leading Retail Music solutions to AV Systems, Voice Messaging and Scent Marketing, we make it easy to elevate the entire customer experience. Bundle solutions and save even more.
ELEVATE THE CUSTOMER EXPERIENCE
Contact us today and transform the way customers see your business.
"*" indicates required fields