ELEVATE THE CUSTOMER EXPERIENCE
In-store Media Solutions to help you connect with your customers, enhance your brand image and grow your business.
A Full Range of
Digital Solutions
Music experts, digital artists, professional branding consultants and customer service champions – all driven to bring a fresh perspective to every Customer Experience we design. Backed by a global service network of certified technicians, our legacy of proven success is what sets us apart. Our passion is why we succeed.
SIGHT
Connect, engage, sell more. Digital Signage, Menu Boards, Video Walls, TV.
SOUND
Tap into emotion. Capture your brand voice. Music, On-hold & In-store Messaging.
SCENT
Create a more memorable experience. Scent Marketing solutions.
SYSTEMS
Leverage the power of design. AV Systems, Drive-Thru, Sound Masking.
ABOUT MOOD MEDIA
THE GLOBAL LEADER IN ELEVATING CUSTOMER EXPERIENCES
Mood Media is the world's leading in-store media solutions company dedicated to elevating the Customer Experience. We create greater emotional connections between brands and consumers through the right combination of Sight, Sound, Scent and Systems solutions. We reach more than 150 million consumers each day through more than 500,000 subscriber locations in 100+ countries around the globe.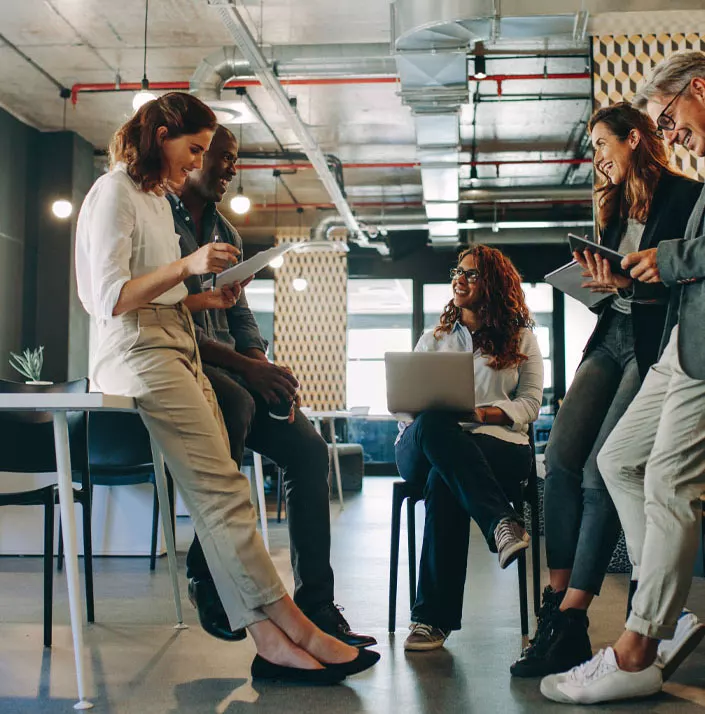 ONE SOLUTION.


ENDLESS POSSIBILITIES.
Say goodbye to multiple vendors and control sites. Meet Harmony, the next-generation Brand Experience Platform. Your end-to-end branding solution for Sight, Sound, Scent, Social, and Systems. Managing your in-store media has never been easier, smarter, and more affordable. Create and control your Customer Experience in Harmony.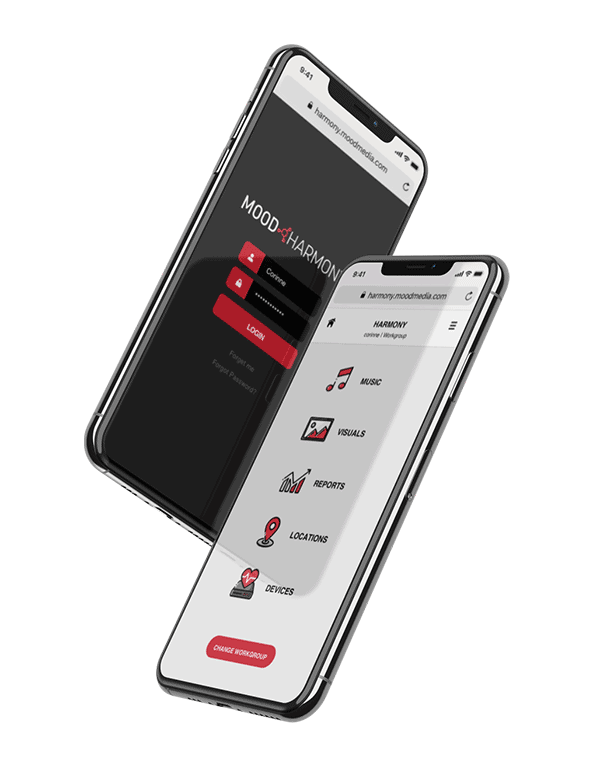 Ross Owens
Great Lakes Ace Hardware

"When it comes to the in-store experience at our locations, we needed a provider that could give us great music and flexible messaging at an affordable rate. The music is frequently updated with the latest content and our employees and customers love the selection. The messaging has a positive impact on the business, and Mood is always responsive. It's the complete package – and it's consistently great at all of our locations. I highly recommend Mood – they make my job easier, and they'll make yours easier, too."
Tyler Eaton
Franchisee, Jersey Mike's of Jacksonville, FL

"The Mood TV for QSR solution keeps my customers entertained with the specific programming they want to watch, and the different screen zones allow us to raise awareness for events in the community."
Jeff Matthews
Pandora Jewlery Director of Store Design and Construction

"As a rapidly growing brand with locations across the globe, we needed more than just a Music and Digital Signage provider – we needed an industry-leading partner that could help us create a consistently engaging experience at each of our stores. That's exactly what we found with Mood."
Katie Cunningham
Owner, Snap Fitness of Long Beach, WA

"The service you receive from Mood is worth its weight in gold. They're incredibly responsive and easy to work with, the rate is affordable, and I never have to worry about the music not working. For us, Mood is more than just our music service provider – they're an invaluable partner that we'd recommend to any business."
David Vatland
President, Vatland Honda

"The Mood team quickly built a positive rapport with us. They are very trustworthy. With Music and Scent from Mood, we're able to create the right atmosphere and feel for our customers, and it consistently pays off."
Carol Cain
Senior Vice President of Marketing, Velocity Credit Union

"By taking the time to create a consistent, engaging and rich experience, we ensure that when new members walk into the branch they'll have a pleasant experience. If we accomplish that, they will come back."
Industry Resources
Explore our resource articles and white papers to keep up with the latest trends in the Customer Experience