ABOUT
MANGO TEEN
In 2020, Spanish brand MANGO's kids line extended its designs to include the adolescent age group. The new collection was launched to market as MANGO Teen, carrying designs that adopt current casualwear trends but also leave room for personal expression, allowing youngsters to begin defining their own style as they grow.
CASE STUDY SUMMARY
Custom music program
Exclusive scent created for the brand
OBJECTIVE
MANGO Teen wanted to create a space which emulated 'a world of dreams'. With the help of interior design experts Masquespacio, the stores have been designed to make dreams reality by playing with shapes and elements that invite the user to interact and engage with the store. To support this new concept, MANGO Teen entrusted Mood to create a custom music program and scent solution that complements its metaverse-esque stores.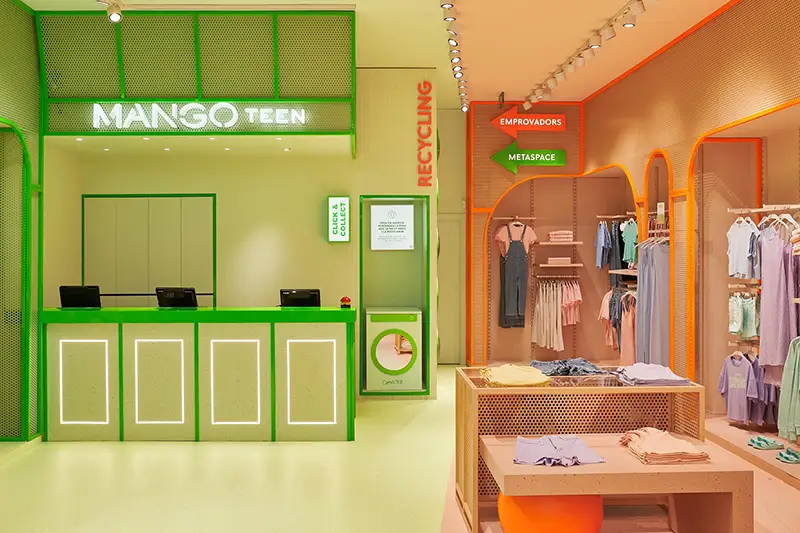 CUSTOM MUSIC
Our music supervisors worked closely with the brand to create a custom soundscape that was fresh, exciting and inspiring. With a target demographic of 11-17 years old, it was important to not only consider the music genres and lyrics extremely carefully, but also bear in mind the older brothers and sisters of the target consumer who will certainly be of influence, in particular when it comes to music. We therefore created a program that primarily consists of fresh, on-trend tracks with a blend of 90s and noughties anthems that complements the inspiring futuristic space.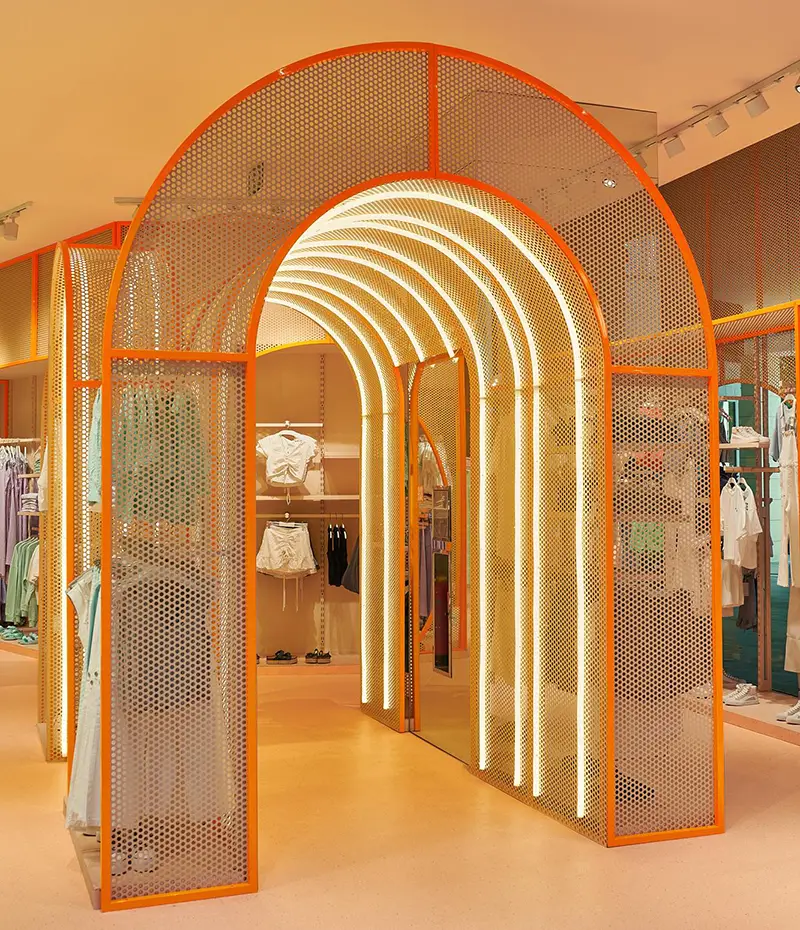 SCENT
Mood was also enlisted to create an exclusive fragrance for the stores, part floral, part fruity, and totally fun! Working with a local Spanish fragrance provider, the Mood team installed the scent solution at the entrances to the store, helping to create a warm welcome and memorable goodbye for the target demographic.
Photography: Luis Beltrán
ELEVATE THE CUSTOMER EXPERIENCE
Elevate the experience and get the peace of mind you deserve with Mood. Contact us today to learn more.
"*" indicates required fields