COMMUNITY CONFERENCE ROOMS
Adding a video conference enabled meeting room to your branch is another valuable service for your clients.
Give targeted customers a break from their home office while getting them through the doors of a local branch.
Flexible, inexpensive and easy-to-use
Simple, centralized room control at your fingertips
Enhance on-site & virtual meeting quality
Leverage innovative technology from Crestron, QSC, Bose, Samsung and others
Reduce costs & dependence on travel
Contact us today to bring the perfect Community Conference Room System to your branch.
"*" indicates required fields
Video Conferencing / Huddle Room Technology / Training Spaces
We specialize in re-defining the way you think about collaboration.
OUR CAPABILITIES
We are proud to be the go-to integrator for a wide range of collaboration solutions. Contact us today and see why more companies are relying on Mood for our expertise in:
Audio & Video Conferencing
Commercial-grade Sound Systems & Displays
Interactive Whiteboards
Lighting Control
Sound Masking/Speech Privacy
Consultation & Design
Installation & Service
And much more!
Over 60% of businesses have video conferencing set up in Huddle Rooms.
BIZ TECH
73% of meetings involve 6-people or less.
WALL STREET JOURNAL
Huddle Room meetings will grow to represent 77% of all video conferences by 2023.
FROST AND SULLIVAN
INDUSTRY-LEADING PARTNERSHIPS

We partner with industry-leading manufacturers to provide custom solutions for each individual application. Get unbeatable pricing on the latest technology in conference room AV solutions.
HUDDLE ROOM TECHNOLOGY ENGINEERED TO MEET YOUR NEEDS. ANY SIZE. ANY SCOPE.
When it comes to Huddle Room AV, we don't take a one-size-fits-all approach. No matter the size of your space or complexity of your system needs, Mood can design and install the perfect conference room system for your business. Our certified AV professionals will work with you to select a package that brings your vision to life, with holistic integration and precise execution every step of the way.
PROFESSIONAL DESIGN LOCAL INSTALLATION & SERVICE
With the world's largest global service network, we offer professional installation, training and service in every zip code. Once the install is completed, we have your back with comprehensive telephone support and fast on-site service you can always rely on. Your huddle room technology needs are covered from end-to-end with Mood. 
COST-EFFECTIVE KITS & PACKAGES
INNOVATIVE,
INDUSTRY-LEADING

TECHNOLOGY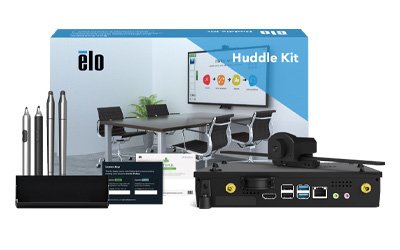 Elo Huddle Kit
Comprehensive huddle room AV kit, compatible with a wide variety of collaboration software.
Simple installation
Includes Elo Conference Camera i5 and Windows 10 slide-in computer module
Easy navigation and whiteboarding features
Ideal for: Huddle rooms.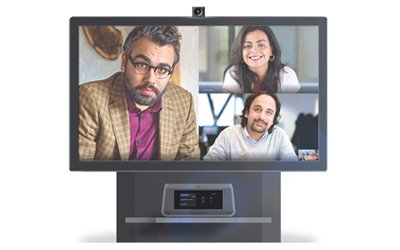 Crestron Rapid Deployment Collaboration System
Mobile unified communications (UC) system and platform.
Simple plug-and-play connectivity: power and internet
Intelligent camera with 150° field of vision
Multiple packages and platforms available
Ideal for: Huddle rooms and small to medium-sized conference rooms.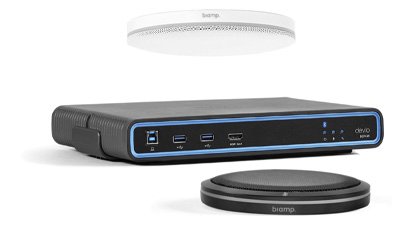 Biamp Devio
Simplicity and high-performance for smaller spaces.
Easy access via single USB connection
Robust microphone coverage
Intelligent audio mixing
Ideal for: Huddle rooms.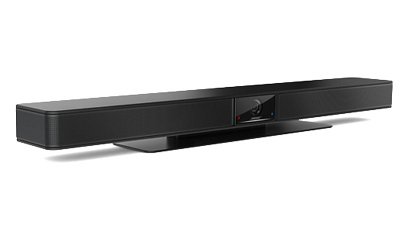 Bose Videobar VB1
All-in-one audio and video conferencing unit.
4K Ultra HD Camera
Signature Bose sound
Compatible with Bluetooth audio
Ideal for: Huddle rooms and mid-sized conference rooms.
LET US HELP YOU CHOOSE THE HUDDLE ROOM AV TECHNOLOGY THAT'S RIGHT FOR YOU
7 FUNDAMENTALS OF CONFERENCE & HUDDLE ROOM AV IN A REMOTE WORLD
Learn the fundamentals of an impactful conference room AV system in today's work environments.
HUDDLE UP & TRANSFORM THE WAY YOUR BUSINESS WORKS
Contact us today to get started!
"*" indicates required fields