HOUD BELLERS AAN DE LIJN.


MAAK CONTACT.

Wachttijden vliegen voorbij met het unieke geluid van jouw merk. Kies de beste on-hold muziek uit de grootste library in de industrie en verbeter de beleving voor jouw bellers.
Kies uit meerdere loops, of implementeer een branded muziekprogramma
Alle tracks zijn volledig gelicenseerd voor on-hold gebruik – geen extra licentiekosten
Betrouwbare technologie, automatische updates
Geniet van eenvoudig online contentbeheer
Integreer met professionele ingesproken berichten
OPTIES VOOR ON-HOLD MUZIEK
Maak contact met je bellers met onze populairste Core Music programma's, professioneel samengesteld en gemasterd, speciaal voor On-Hold toepassingen. Loops zijn beschikbaar met of zonder vocalen en elke loop is ongeveer 12 minuten lang.
Wil je een branded wachtbeleving?
Maak een afspraak met onze Brand Messaging specialisten en laat ons een volledig op maat gemaakte wachtmuziekloop creëren.
FM1

11:51

Adult Contemporary

11:40

Hot FM

11:59

7890

12:10

Hitline

10:57

Nashville USA

12:17

The Café

12:25

Hit Sweep

11:50

City Lights

10:51

Classic Hits

16:54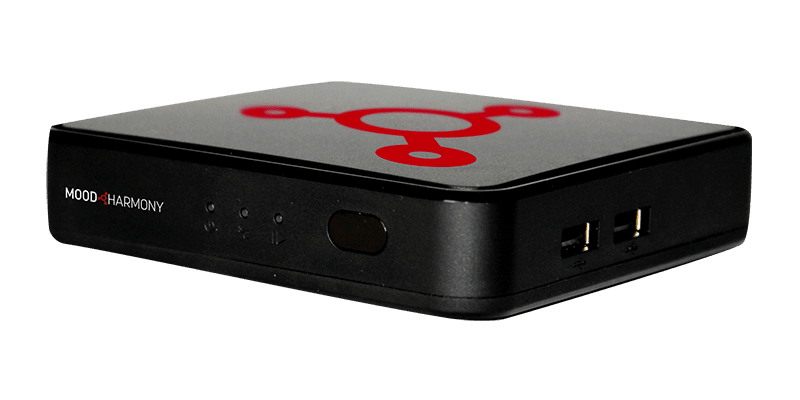 ON-HOLD MUZIEKSPELERS
Geniet van maximale betrouwbaarheid en gemoedsrust met ons digitale muzieksysteem. Sla duizenden tracks op en stuur je professionele achtergrond- en wachtmuziek aan vanaf één enkel platform. Alle content wordt automatisch bijgewerkt via een beveiligde Ethernet-verbinding, zodat jouw geluid altijd up-to-date is.
ON-HOLD BERICHTEN
Verbeter de beleving van de beller met betaalbare On-Hold berichten. Integreer het vriendelijke geluid van jouw merk om de verkoop te stimuleren en waardevolle informatie te delen met je bellers. Geniet van eenvoudige online content management, professioneel advies, copywriting en stemacteurs.
MUZIEKLICENTIES
Al onze muziekprogramma's zijn volledig gelicenseerd voor zakelijk gebruik – geen extra kosten, en geen zorgen. Krijg de gemoedsrust die je verdient met Mood.
VERBETER DE WACHTBELEVING AAN DE TELEFOON
Houd meer bellers aan de lijn met Mood On-Hold Muziek. Neem vandaag nog contact met ons op om te beginnen!
"*" geeft vereiste velden aan