HOUD BELLERS AAN DE LIJN MET ON-HOLD BERICHTEN.
Stilte is het geluid van een gemiste kans. Creëer een positieve wachtervaring en haal het beste uit elk gesprek met Messaging On Hold van Mood. Verkort wachttijden, stimuleer verkoop en maak contact met bellers met onze branded on-hold berichten.
Breng producten en diensten onder de aandacht.
Beheer het telefoonverkeer, geef de openingstijden aan
Ontlast werknemers.
Breng aanbiedingen onder de aandacht en gebruik het als marketingtool
Nodig bellers uit om je te liken op Social Media en je website te bezoeken
"Ons ziekenhuis maakt al meer dan 20 jaar gebruik van de diensten van Mooden we zouden ons niet kunnen voorstellen iemand anders dan Mood te gebruiken voor onze behoeften aan berichten in de wacht."
– Mara Hoberty
Marketing Coördinator, Franciscan Health – Indianapolis, Mooresville & Carmel
HOE HET WERKT
Of u nu de nieuwste aanbiedingen wilt promoten of een sfeer wilt creëren die uw merkimago versterkt, Mood ontwerpt een wachtoplossing die op buitengewone manieren contact maakt met uw klanten.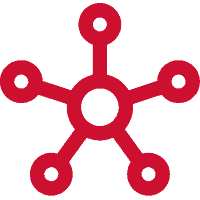 #1 Samenwerking
Ons hele creatieve team werkt samen met jou aan je productie via onze gebruiksvriendelijke online portal Voice Design*.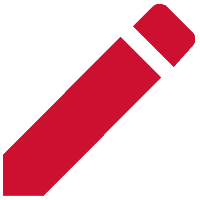 #2 Ontwerpen
Onze copywriters schrijven jouw script, vervolgens zorgen onze stemacteurs en audio engineers voor een klinkend resultaat.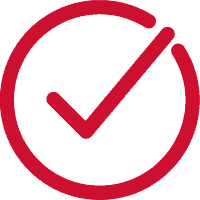 #3 Goedkeuren
Voor de uiteindelijke productie sturen we je een e-mail zodat je kunt inloggen op Voice Design* en ze kunt beluisteren. Hier kun je goedkeuren of wijzigingen aanvragen.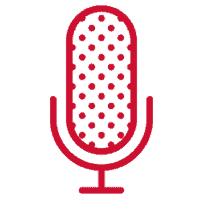 #4 Productie
Na goedkeuring worden jouw berichten opgeleverd door ons Brand Messaging Team. Zo eenvoudig is het.
Meer dan 85% van de bellers verkiest een bericht in de wacht boven stilte. - Cellular Marketing Magazine
16% van de bellers doet een aankoop naar aanleiding van iets wat ze hoorden in de wacht. - Maximarketing
De retentie van bellers stijgt met 40% wanneer on-hold berichten worden afgespeeld. - US West
VOICE DESIGN PORTAL
Met ons gebruiksvriendelijke online Voice Design* portaal maken we berichtgeving eenvoudig. In een paar clicks kun je:
Scripts schrijven en orders plaatsen
Ordergeschiedenis bekijken
Voorkeuren voor stemacteur en muziekbedjes aangeven
Accountinstellingen bekijken
Opnames goedkeuren of wijzigingen aanvragen
* Nog niet beschikbaar in alle markten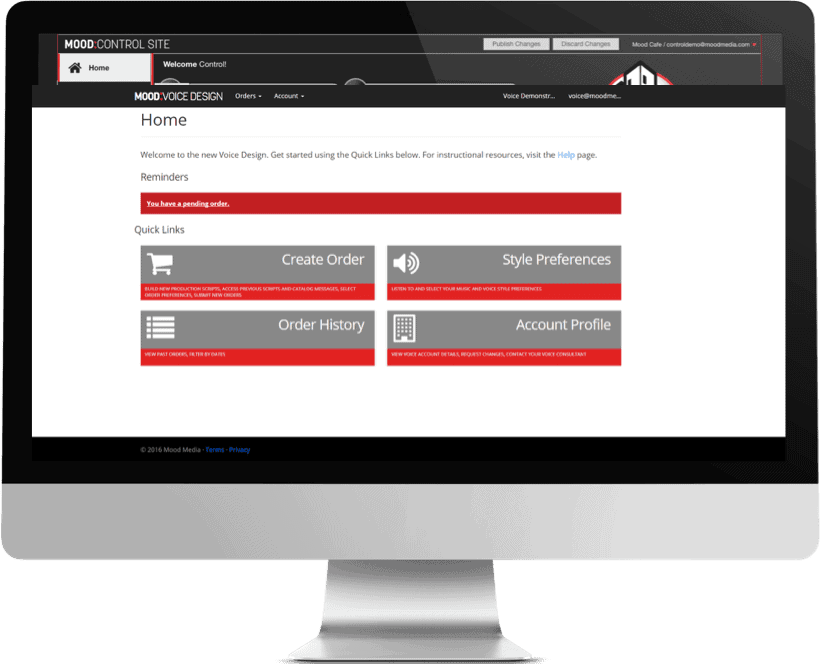 Voorbeelden On-hold Berichten
Neem contact met ons op voor meer informatie over de on-hold berichten die bij jouw merk passen.
"*" geeft vereiste velden aan