MOOD:RETAIL DIGITAL SIGNAGE
ENGAGE YOUR CUSTOMERS
INSPIRE THEM TO BUY
DRIVE RESULTS
Captivate your customers and differentiate your brand with Mood Retail Digital Signage solutions. From window signage and video walls to in-store signage, touchscreens and employee communications, Mood has the innovative technology and expertise you need to deliver an exceptional shopping experience.
Generate foot traffic
Highlight promotions and upsell
Go interactive with kiosks, touchscreens and tablet stations
Easily manage content online
Comprehensive solutions for retailers of all sizes
See the power of retail digital signage at every stage of the customer journey.
END-TO-END SOLUTIONS
Mood can cover all of your retail digital signage needs – hardware, software, professional content management and development, screens, installation and service.
MOBILE-FRIENDLY ONLINE CONTROL
The Mood Harmony™ audio & visual platform makes it easy to manage your Customer Experience at any number of locations.
IN-HOUSE DESIGN & CONSULTATION
Our retail signage experts provide solution design and consultation on content strategy and screen placement to help you get the most out of your digital signage.
ANY APPLICATION ANY PROJECT ANY SIZE
From single-unit displays to massive LED video walls, signature flagship experiences and touchscreens, no project is too big, too small or too complex for us.
FOR BUSINESSES OF ALL SIZES
Independent retailers, regional chains and globally-renowned retail brands trust Mood for their digital signage needs.
CONTENT DEVELOPMENT & MANAGEMENT
Our in-house team of retail content specialists can create and manage content on your behalf.
PROFESSIONAL PROJECT MANAGEMENT
Have a multi-location footprint? Our seasoned project managers will work with you to ensure a smooth and fast rollout across all of your stores – anywhere in the world.
MORE THAN JUST DIGITAL SIGNAGE
Elevate the entire Customer Experience with our solutions in Music, Messaging, Scent Marketing, AV Systems and Social Interactive.
EFFECTIVE SOLUTIONS FOR EVERY RETAILER
No matter what you sell or how many locations you have, Mood's innovative retail digital signage solutions make it easy to promote your offerings and captivate your customers. If you have a retail store front, then Mood has signage for you.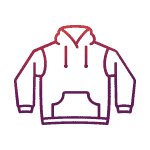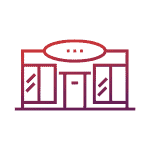 DEPARTMENT STORES & MALLS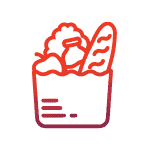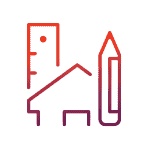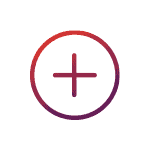 DIGITAL SIGNAGE FOR REGIONAL, NATIONAL AND GLOBAL RETAILERS
IMPACT

AT EVERY TOUCHPOINT
Leverage Mood Retail Digital Signage to drive results at any touchpoint throughout your Customer Journey.
STOREFRONT WINDOW DIGITAL SIGNAGE
Enhance the look of your brand and turn passersby into loyal customers. Maximize valuable window real estate to:
Highlight promotions
Increase brand awareness
Feature community content
Make an incredible first impression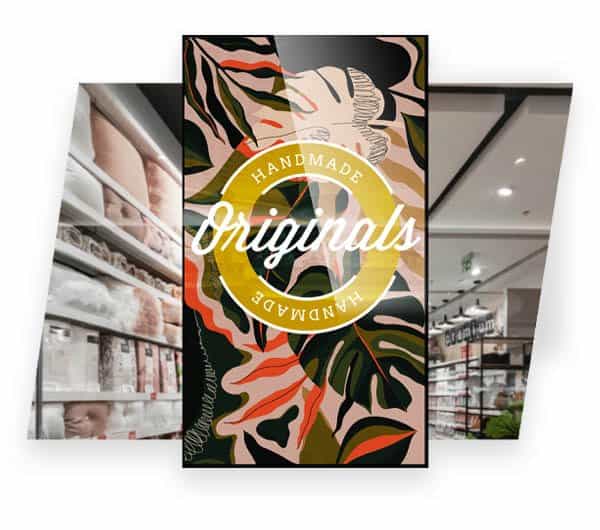 DIGITAL WINDOW DISPLAYS FROM SAMSUNG
Window signage requires displays that can keep your content easily visible in the presence of direct sunlight. We're pleased to partner with Samsung to offer competitive rates on the OMN and OMN-D (dual-face) series of Digital Window Displays.
Designed specifically for external-facing applications, these commercial-grade screens offer dazzling brightness and powerful visibility – even in direct sunlight. Backed by professional consultation and installation – anywhere in the world.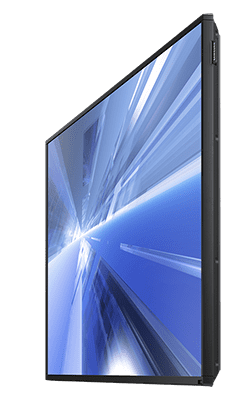 DIGITAL SIGNAGE FOR RETAIL STORES
Leverage the power of digital signage to drive results anywhere in your store.
Generate sales lift
Draw traffic to targeted areas
Educate customers
Provide wayfinding
Elevate the aesthetic experience
And much more!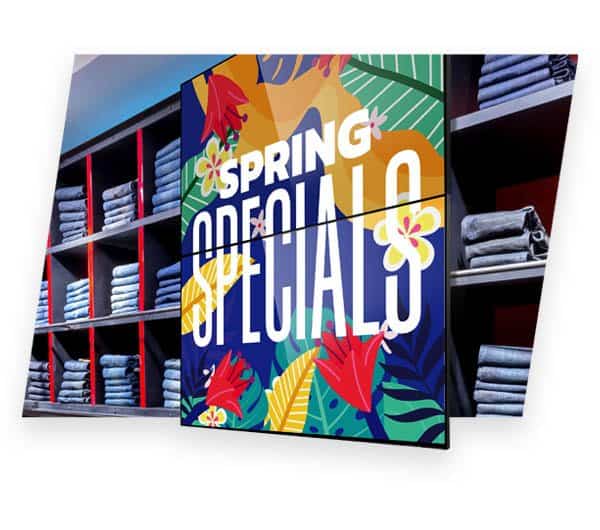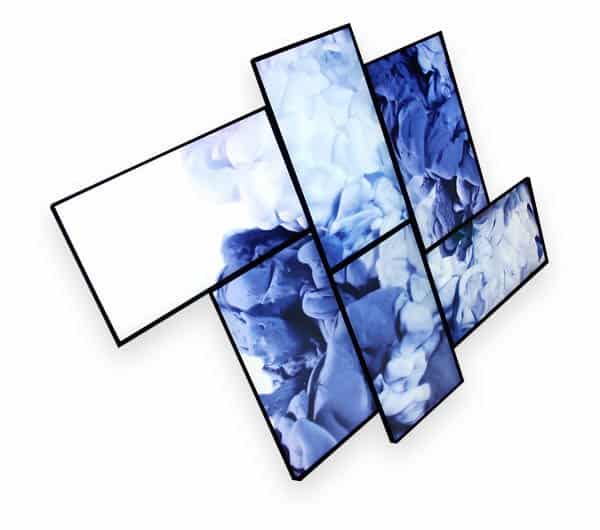 VIDEO WALLS & LED APPLICATIONS
Make a statement anywhere in your stores – at the entrance, in center store or behind the point-of-sale.
Partner with our in-house team of LED and video wall specialists to bring your vision to life. Whether you want tiled displays with multiple screens, large single-unit LEDs or a solution in between, Mood has the unmatched experience and deep in-house resources you need to go big.
In-house design, engineering and consultation
Longstanding partnerships with leading LED manufacturers
Professional installation and service anywhere in the world
INTERACTIVE & TOUCHSCREEN APPLICATIONS
Create the immersive experience today's customers demand with interactive & touchscreen applications. From kiosk tablet stations and on-demand product videos to queueing systems and interactive catalogs, Mood offers a world of possibilities for your customers to connect with your brand.
Designed specifically for external-facing applications, these commercial-grade screens offer dazzling brightness and powerful visibility – even in direct sunlight. Backed by professional consultation and installation – anywhere in the world.
Specialty in interactive content development & management
Integration with touchscreen displays, touchscreen overlays and tablets
Industry-best pricing from Elo and other touchscreen manufacturers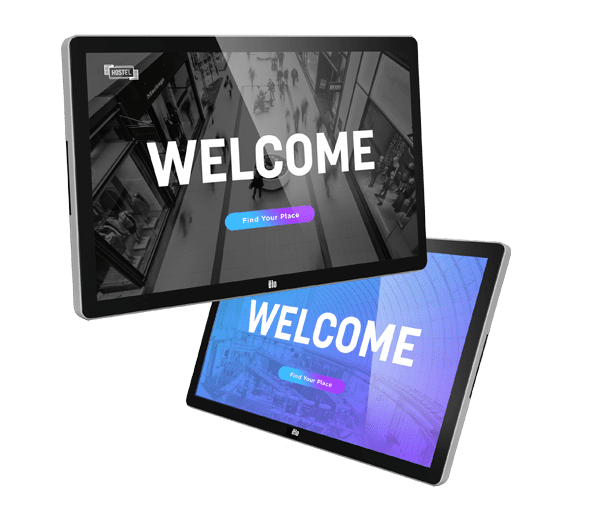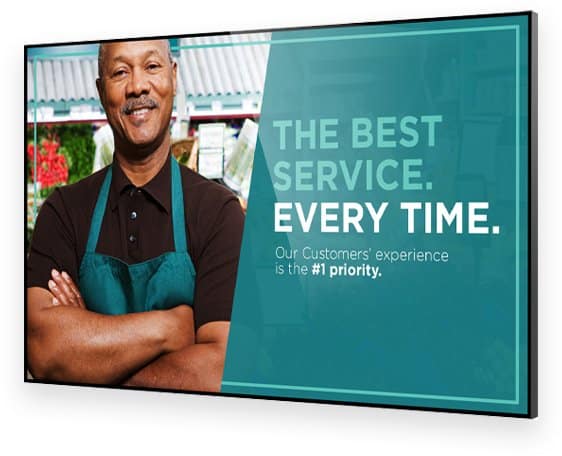 EMPLOYEE COMMUNICATIONS
Make a statement anywhere in your stores – at the entrance, in center store or behind the point-of-sale.
Increase productivity, boost morale and simplify work with Workplace Digital Signage solutions.
Highlight employee and team achievements
List goals and daily objectives; motivate staff
Post corporate announcements and events
Reinforce training and promotional initiatives
SAFETY & ASSURANCE
Provide customers with greater peace of mind. Use digital signage to highlight cleaning efforts, communicate social distancing best practices and create greater assurance throughout your stores.

INTUITIVE DIGITAL SIGNAGE SOFTWARE FOR RETAIL STORES
Take control of what shows on your screens with Mood Harmony. Our secure and intuitive mobile-friendly portal makes it a breeze to manage content at any number of locations.
Quickly update in real time, schedule content, apply dayparting and segment content at the corporate, regional, or store level – all with a few simple clicks. You can also manage your Music and Messaging from the same portal – no need for multiple logins. Harmony is the industry's best digital signage software, giving you maximum control over your Customer Experience.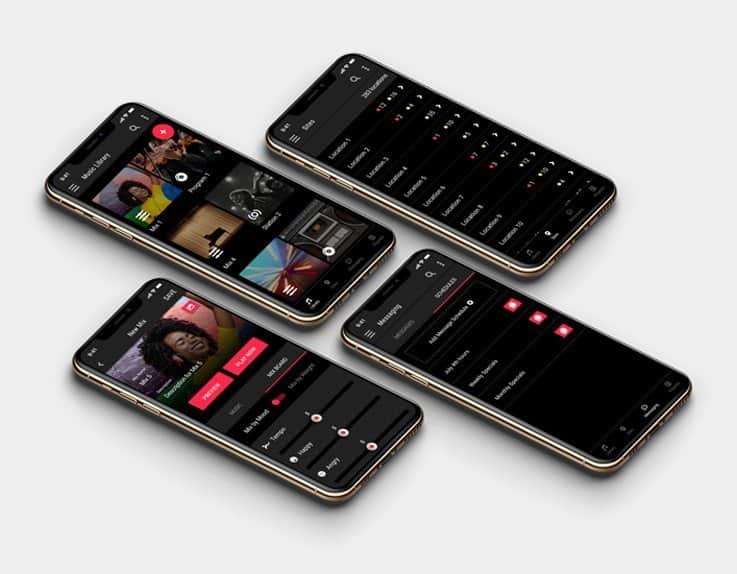 FLEXIBLE PERMISSIONS
Harmony makes it easy to ensure that the right content is played at the right place, and at the right time. Provide store management with access to specific screens and give corporate users control over content across your entire footprint. Define and set permissions to best suit the way your brand works.
SYSTEM-ON-CHIP COMPATIBILITY
Mood Harmony is compatible with many system-on-chip (SoC) displays, enabling you to simplify installation and eliminate the need for an external media player.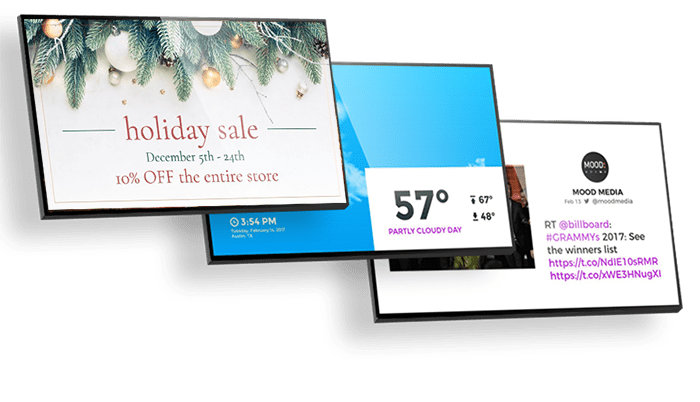 DIGITAL SIGNAGE TEMPLATES
Choose from a wide selection of sleek professional templates for a variety of layouts, including L-wraps, multi-zone configurations and full-screen options. Or work with our visual experts and let us create a custom, fully-branded template for you. The possibilities are endless with Mood.
IN-HOUSE CONTENT STUDIO
Content is still king when it comes to retail digital signage. That's why we have an in-house team of creative content experts specializing in designing engaging and effective custom content solutions for retail clients.
Our in-house department of creative professionals offers full-service, custom content development, including graphic design, film, motion graphics/animation/3D, and photograph – for video, mobile or web applications. Additional capabilities include social media interaction, live content streaming, RSS feeds, touch screens and more.
THE DIFFERENCE IS OUR STRATEGIC APPROACH
Effective visual design is about more than reliable equipment, innovative technology and captivating graphics. We take a strategic approach to retail digital signage, considering your target customers, store traffic patterns and key business objectives to create an impactful in store experience.
PROFESSIONAL CONTENT MANAGEMENT
Mood Digital Signage is user-friendly, but managing content for a regional, national or global footprint can be demanding. Our experts can manage and schedule all of your digital signage content for you – so you can focus on growing your brand.
COMMERCIAL-GRADE SCREENS

INDUSTRY-LEADING PARTNERS
Consumer-grade screens may work for your home, but they don't offer the reliability and performance needed for business use. Mood is proud to offer commercial-grade digital displays, video walls and mounts from industry-leading partners.

Designed for 12+ hours of usage per day
Rugged hardware = longer lifespan
Built-in cooling mechanisms for maximum performance
Robust manufacturer warranties and Mood protection plans available
Professional mounting and installation
We also offer recommendations on placement and strategy based on our expertise in creating results-driven retail customer experiences.
INNOVATIVE RETAIL TECHNOLOGY
More and more retailers are seeking the latest digital signage technology, including System-on-Chip, Dual-faced Window Displays and Interactive Touchscreens.
Through our longstanding partnerships with industry-leading manufacturers, we're able to provide competitive pricing on innovative retail digital signage displays. Buy in bulk and maximize your investment.
DIGITAL SIGNAGE FOR NATIONAL & GLOBAL BRANDS
Learn everything you need to know to effectively implement digital signage across your entire footprint.
DIGITAL SIGNAGE BEST PRACTICES
Master the fundamentals so you can manage your digital signage like a pro.
FEATURED CASE STUDY: PANDORA JEWELRY
Pandora is always looking to maintain a competitive edge in their industry, and they wanted an innovative digital signage solution that showcases their offerings in a way that drives sales and enhances the in-store experience. Click here to learn how Mood Retail Digital Signage helped them achieve their goals.
ELEVATE THE CUSTOMER EXPERIENCE. DIFFERENTIATE YOUR BRAND.
Transform the way the world sees your brand with Mood Retail Digital Signage. Contact us today to get started.
"*" indicates required fields