INSPIRATIONAL WOMEN IN MUSIC
The music industry is continuously evolving, with more and more powerful women coming to the forefront, but it wasn't always so welcoming towards female recording artists. In the early 20th century, many women were barred from performing in certain venues whilst others faced discrimination on the road, radio, and from record label executives and fellow male artists.
This Women's History Month, we wanted to highlight a selection of the stories, voices and talents of some of our music supervisors' female inspirations in the industry.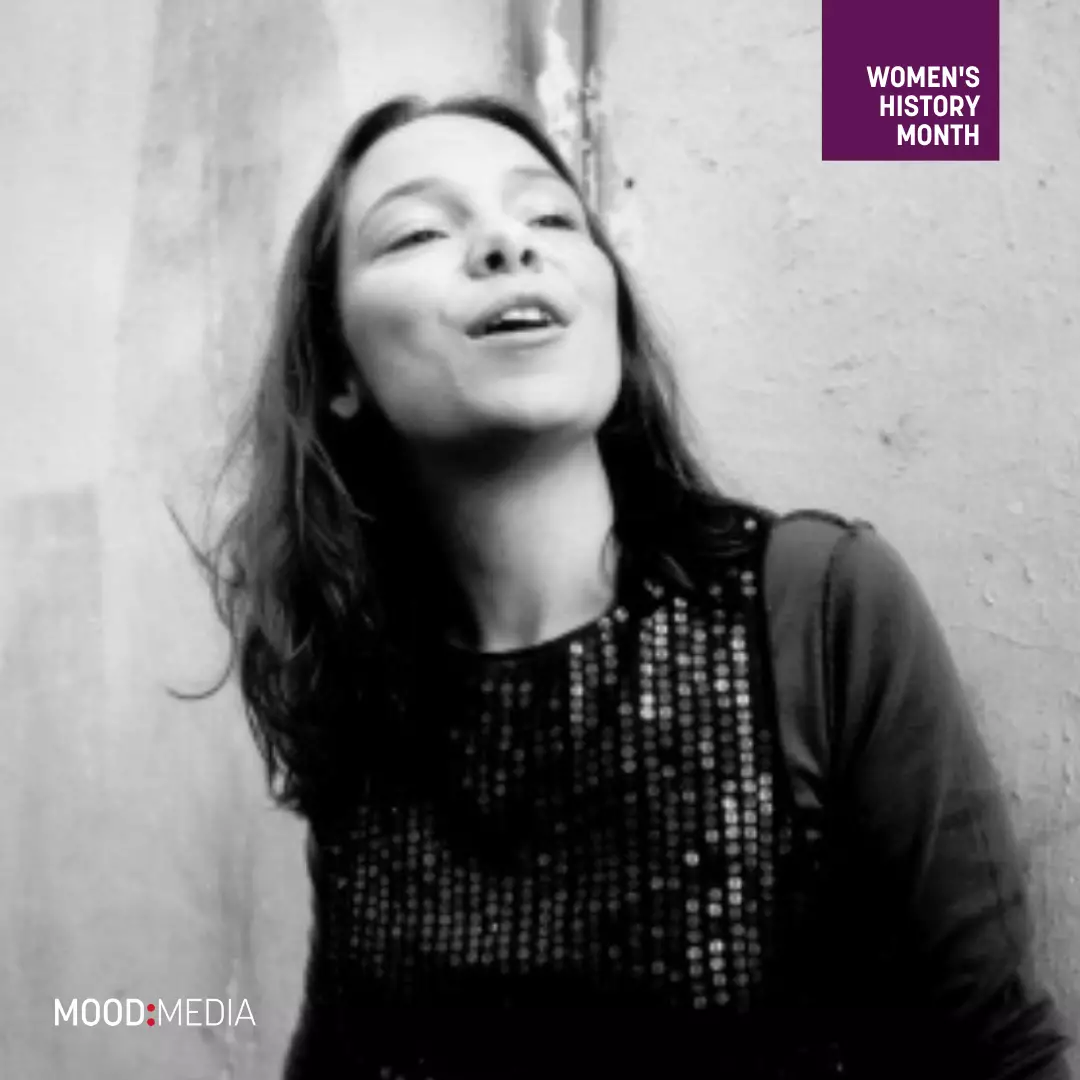 [Image Source: Filippa Lidholm]
Lhasa de Sela
by Tommy Virga (Senior Music Supervisor)
Lhasa de Sela was an inspiring American-Canadian artist who sang and wrote in English, Spanish and French. She was able to express her feelings and life through her music that transcended into many different cultures and genres, including Mexican and gypsy folk melodies. She started singing as a young girl in bars and came to be an inspiration who touched millions of people's souls over her short time with us. Lhasa sadly died of breast cancer in 2010.
Tommy's Favorite Tracks :
"El Desierto" – video above
Additional songs to check out:
🎵 Rising
🎵 La Marée Haute
Angélique Kidjo
by Amy Frishkey (Music Supervisor)
Versatility and activism have driven award-winning Beninese musician Angélique Kidjo's career for over forty years.
As a child, she listened closely to her brothers' band and their U.S. soul record collections. As a teenager, her father challenged her to write songs that build bridges and teach acceptance. Since arriving in France in her early twenties as a refugee, she has shined across genres, including jazz, western classical, R&B, Afropop, Latin salsa, and reggae. Kidjo's must-have album from last year, Mother Nature, finds her connecting to younger audiences through her collaborations with rising African talents like Burna Boy, Sampa the Great, and Zeynab.
Female empowerment is an ongoing theme in Kidjo's work. Her exposure to activists like Winnie Mandela, musicians like Aretha Franklin and Miriam Makeba, and her mother's involvement in campaigns for the right to vote and against domestic violence made her a staunch feminist. In 2006, Kidjo started her own foundation, Batonga, to help girls in Africa get a secondary education. Her 2014 album, Eve, celebrates the beauty and strength of women in everyday life; around the same time, she joined an all-women supergroup of west African musicians known as Les Amazones d'Afrique, formed to campaign for gender equality on their eventual album République Amazone.
Although I had long known of Kidjo and programmed her music for Mood offerings like African Rhythms and Destinations, her January 2016 performance on Austin City Limits and her candid interview with journalist Ann Powers at SXSW on June 29 of that year made me a diehard fan. Since then, I have looked to her as an example and guiding light.
Amy's Favorite Tracks :
"Fired Up" – video above
Additional songs to check out:
🎵Dombolo (Les Amazones d'Afrique feat. Angélique Kidjo)
🎵 Kelele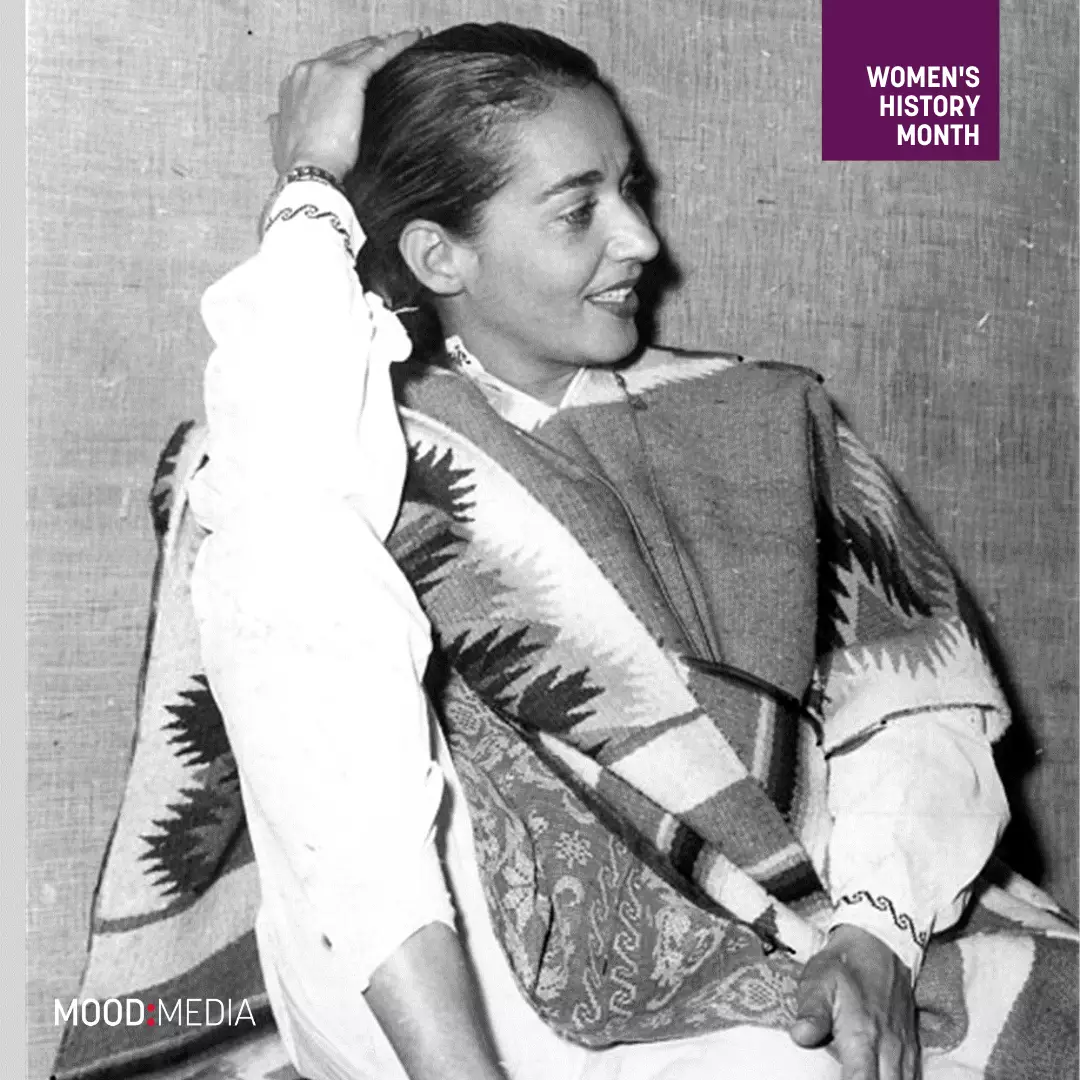 [Image Source: Panorama 2017, USA 2017 by: Catherine Gund, Daresha Kyi. Chavela Vargas © Excelsior/Imagen Digital]
Chavela Vargas
by Alex Espinosa (Music Supervisor)
Growing up in a Mexican household, I was raised listening to all types of Latin music ranging from Rancheras to Mariachi music. My mom would play her favorite music that always reminded her of her hometown in Mexico. An artist that always stood out to me as having an emotional impact on my mom was the music by Chavela Vargas. Isabel Vargas Lizano, who went by her pet name of Chavela, was born and raised in Costa Rica. She migrated to Mexico after her parents divorced to pursue a music career at the age of 17. There she slummed it playing her own music on the streets of Mexico City while wearing men's pants and ponchos trying to blend in, in a male dominant industry. All the while, she befriended local artists and club promoters. Her music style of haunting renditions of rancheras with touches of Mariachi made her a household name throughout her adoptive country and admired by many. I always felt that my mom had a special connection to Chavela as she also migrated to another country when she was young. Chavela Vargas sadly passed away in 2013 at the age of 94 but her music has and will live on forever.
Alex's Favorite Tracks :
"Sombras" – video above
Additional songs to check out:
🎵Anillo de Compromiso
🎵 Juan Charrasqueado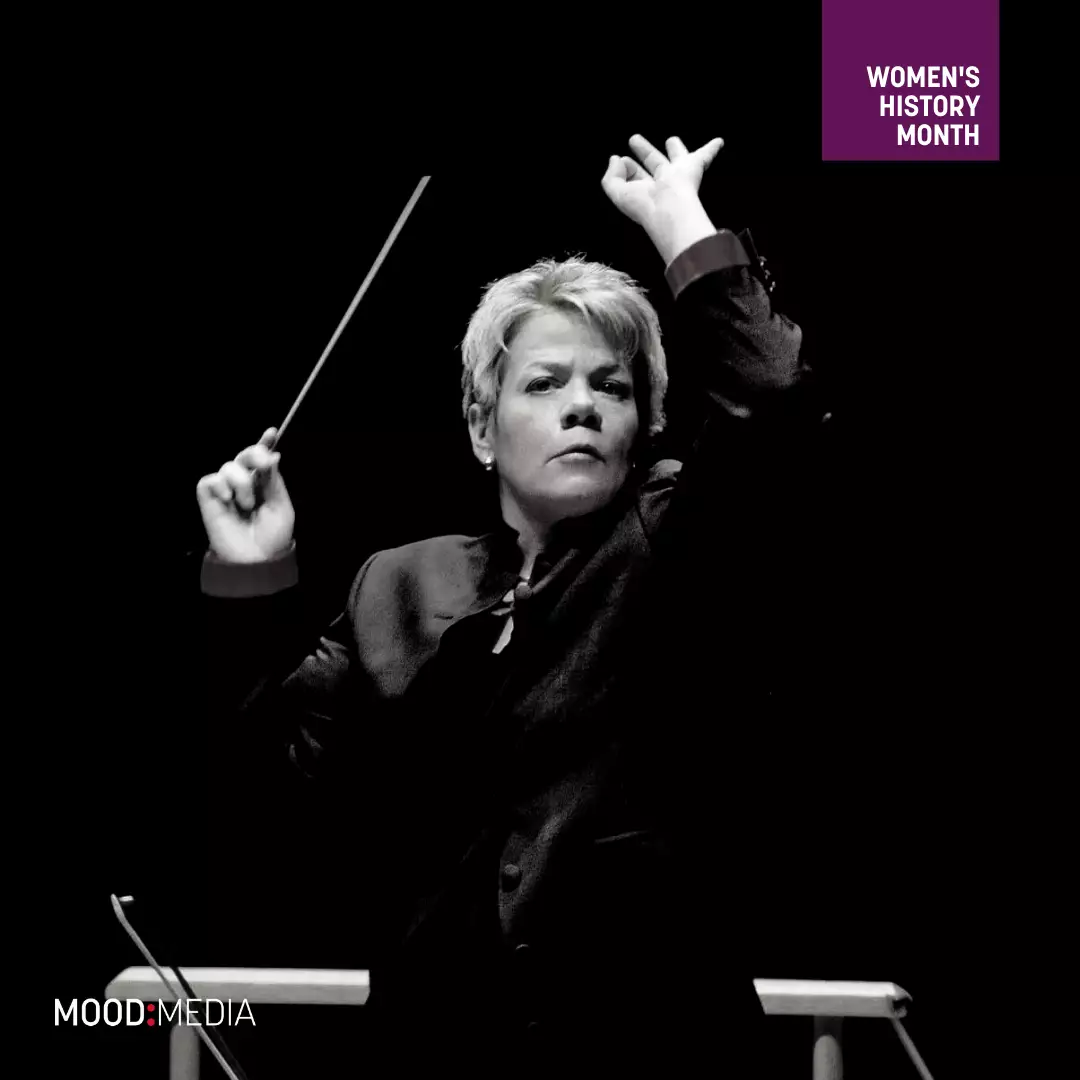 [Image Source: Marin Alsop, 2007. Grant Leighton]
Marin Aslop
by Erin Yousef (Music Supervisor)
World renowned conductor Marin Alsop made history as the first woman to head a major American symphony orchestra when she was appointed as music director of the Baltimore Symphony in 2005.
After seeing Leonard Bernstein in concert for the first time, an inspired nine-year-old Alsop told her violin teacher that she wanted to be a conductor, too. Her teacher told her no, that girls cannot be conductors. But Bernstein eventually became her mentor, and despite the sexism and discrimination that persists in the field, Alsop now enjoys a history-making, illustrious career. She has worked with some of the world's leading orchestras including the London Philharmonic and London Symphony Orchestras, La Scala Orchestra, and Orchestre de Paris. She has served as music director for Brazil's São Paulo Symphony Orchestra, and she is currently the chief conductor of the ORF Vienna Radio Symphony Orchestra, and the chief conductor and curator of Chicago's Ravinia Festival, where she curates and conducts the Chicago Symphony Orchestra's summer residencies.
Her remarkable career inspired the documentary film, The Conductor, which premiered at the Tribeca Film Festival last year, and which is scheduled for national release on PBS March 25.
Erin's Favorite Tracks :
"Meditation No. 1" – video above
Additional songs to check out:
🎵DANCE, I. when you're broken open
🎵 Candide: Overture