ABOUT
LKQ FOURCE
LKQ Fource, part of LKQ Europe – a subsidiary of LKQ Corporation – is active in the Dutch, Belgian and French markets with its Fource companies, CarSys, VanEsch, IPAR, VHIP Belgium, LKQ Belgium and VHIP France. With access to over 170,000 stock references, available through 120 branches, and supported by 180 wholesale partners, LKQ Fource delivers tens of thousands of Automotive products to workshops and wholesalers across the region.
LKQ Fource's leading position makes it possible to respond quickly to the rapid developments within the automotive industry. LKQ Fource also has a partnership with the VROOAM (Full Fource partners), the largest independent network of wholesalers in the Netherlands and Belgium.
LKQ Fource creates opportunities for car technicians with their focus on four main categories: education and training through the LKQ academy, customer acquisition and retention, furnishing and tools, and marketing and workshop concepts, such as Vakgarage, Autofirst, James Autoservice, Autobandenpartner and MOOBI.
CASE STUDY SUMMARY
Custom content templates to facilitate staff training, sales, employee engagement and more.
Screens installed across more than 650 locations.
Content management system to allow for efficient content updates across all locations.
OBJECTIVE
With over 100 branches, LKQ Fource was looking for a narrowcasting solution to support the internal communications within the organization. LKQ Fource also supports the Full Fource partners and their workshop concepts with Narrowcasting to improve their marketing communications. A template therefore had to be designed that would look the same in terms of layout for each brand, but with each individual brand's styling and with room for varying content per brand – and per location.
CONTENT TEMPLATES
Mood's Creative Team designed a template through which on-demand training can be provided to all employees, across all brands in the LKQ Fource portfolio. There is also an option to share important information with all employees via a live stream.
The team also designed a special feed that allows content to be pulled from other websites, such as customer reviews. Another template facilitates the sale of used cars and tips about tyre checks, summer and winter inspections, MOTs, etc., whilst another enables garages to upload and play local content, such as photos of a staff outing or employee of the week – all in the individual branded style of the garage itself.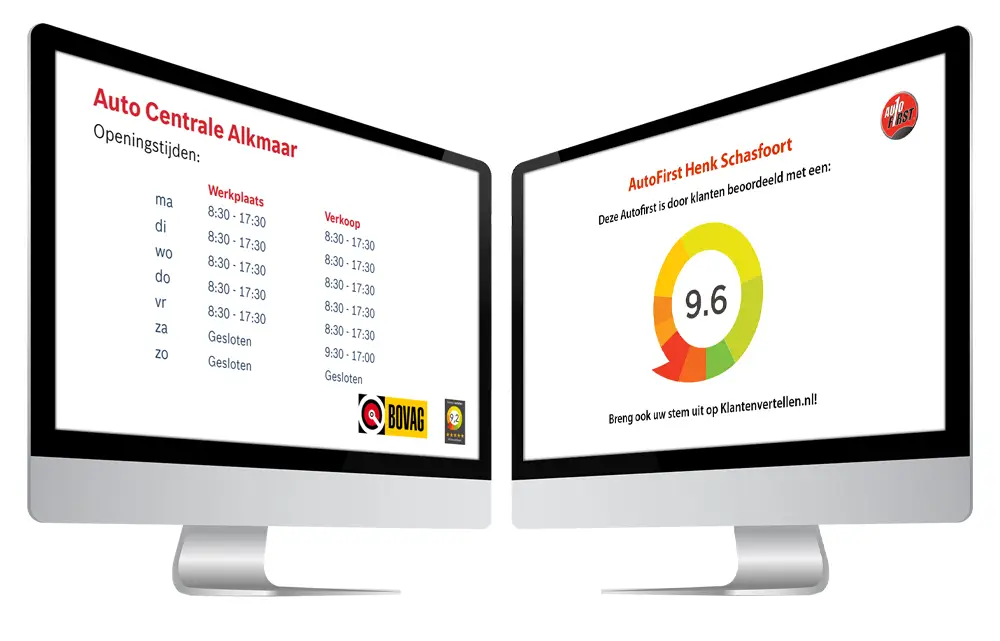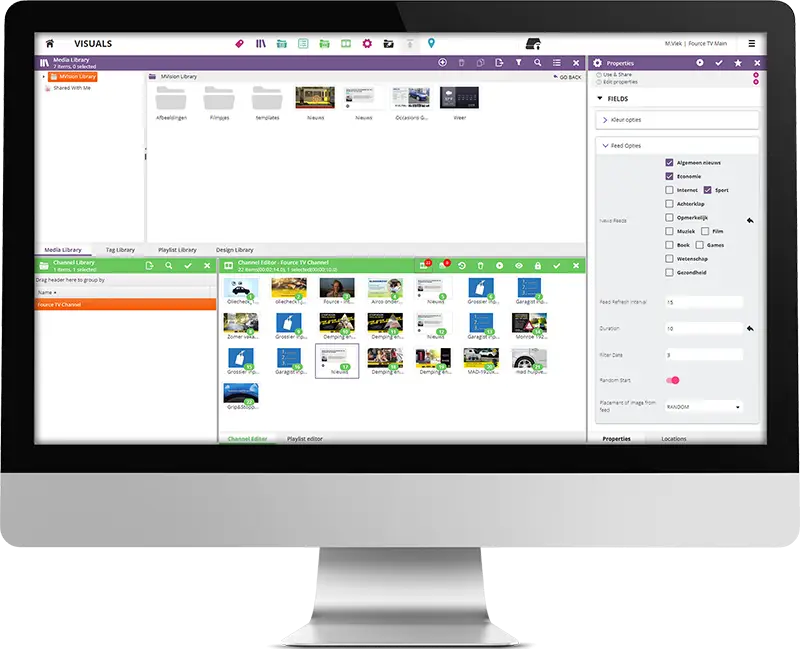 CONTENT MANAGEMENT SOFTWARE
Mood's proprietary content management system, Harmony, was introduced into all LKQ Fource locations to facilitate efficient and flexible content updates across all screens, for all brands. With the intuitive online portal, any garage owner can customize the content (within the screen wraps) with a just few simple clicks.
DIGITAL SIGNAGE
Mood also installed all hardware monitors across the LKQ Fource locations.

ELEVATE THE CUSTOMER EXPERIENCE
Elevate the experience and get the peace of mind you deserve with Mood. Contact us today to learn more.
"*" indicates required fields