ABOUT
MCDONALD'S
McDonald's is the largest fast food restaurant chain in the world with more than 40,000 restaurants serving over 69 million customers daily in over 100 countries. Premier Restaurants Romania operates McDonald's restaurants throughout Romania along with Drive-Thru restaurants and McCafés.
OBJECTIVE
Already a loyal music client, McDonald's Romania entrusted Mood Media to develop and manage a milestone project of improving their communications at the point-of-sale. This meant going digital with flexible options, reliable service, and providing fantastic value.
Mood's extensive expertise and know-how, along with the ability to deliver end-to-end solutions, from conception to implementation of any project (consultancy, system design, software and hardware installation and integration, video content creation, content management, project management, and maintenance), were decisive factors in McDonald's choosing Mood as their Digital Signage partner.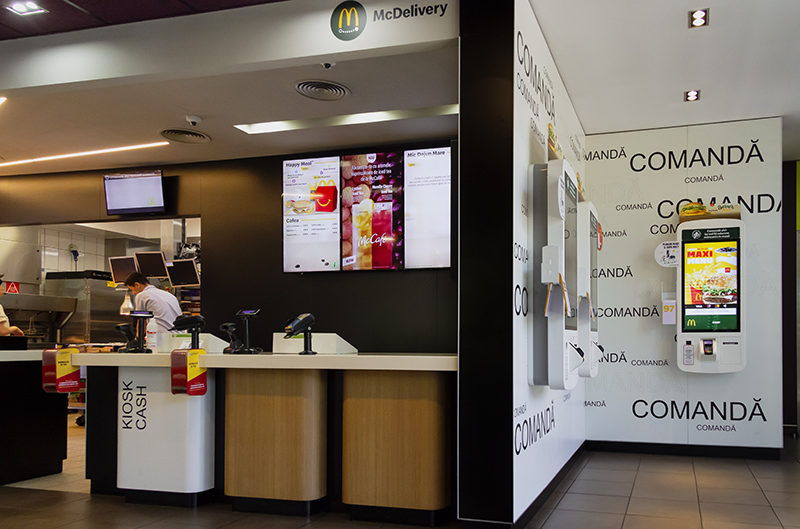 DIGITAL SIGNAGE
Mood successfully designed, installed, and configured the hardware for the entire McDonald's Romania Digital Signage solution which includes Digital Menu Boards, Video Walls, Digital Price Lists, Info-Kiosks, Touchscreens, and Tablets, as well as other single screens in different areas of the restaurants.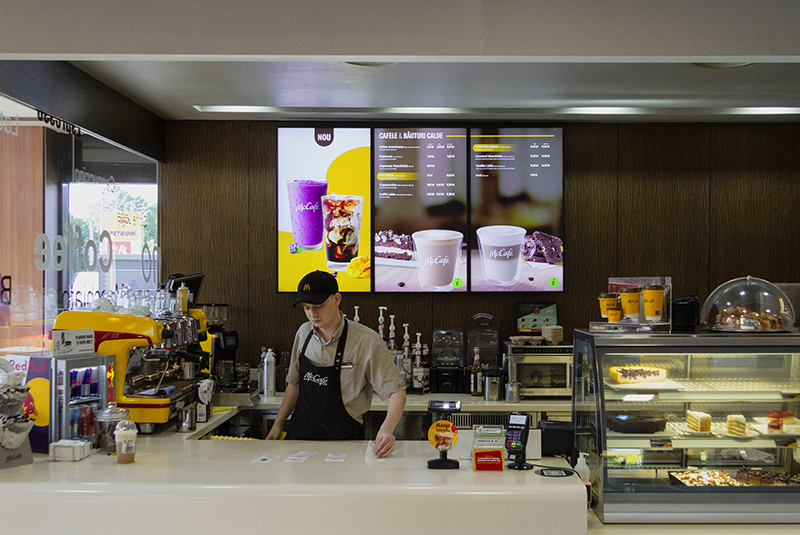 CONTENT CREATION & CMS
Our talented creative teams deliver creative services and consultancy on a daily basis to the McDonald's Romania restaurants and ensure video content management using Mood's very own Harmony CMS.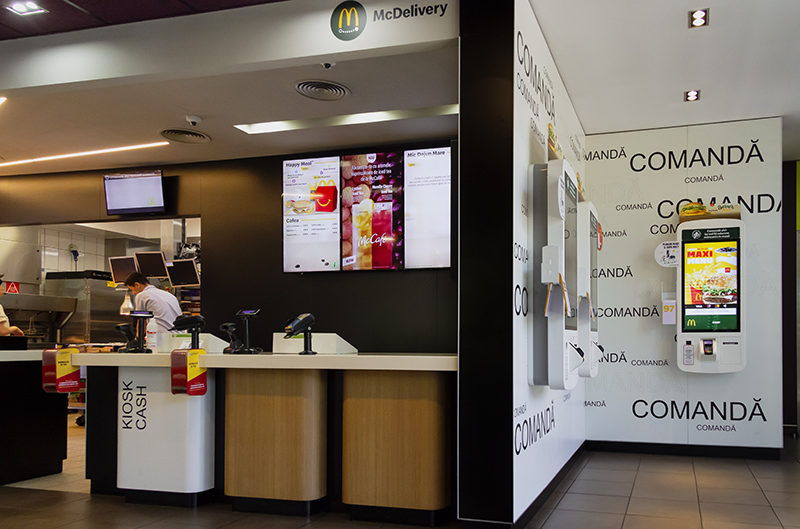 MUSIC
Within all McDonald's Romania restaurants, Mood Media provides a variety of overhead music playlists to keep the sound fresh and exciting with a mix of pop, hits, electro and club hits.
McDonald's have become pioneers in Romania by implementing this huge project, which has seen their brand image improve and has contributed to sales performance. The solution has made it easier for McDonald's Romania to inform, educate, up-sell, and inspire their customers at key points of interaction.
ELEVATE THE CUSTOMER EXPERIENCE
Elevate the experience and get the peace of mind you deserve with Mood. Contact us today to learn more.
"*" indicates required fields