THE
CHALLENGE
Customers at the Tommy Hilfiger Regent Street flagship store expect more than to simply purchase clothes and accessories. They crave an experience. The brand realised this and enlisted Mood Media to future-proof the store, elevating the shopping experience for their customers.
From appropriate soundscapes to put customers in the right mood as they browse the store, to an array of digital signage solutions that bring convenience, discovery and entice visitors to spend more time in-store, Mood was able to create a much more elevated in-store experience that goes beyond the purely transactional.
THE
APPROACH
Mood installed multiple interactive screens across the store to merge offline and online shopping experiences together, creating a truly 'phygital' experience.
The touch screen video wall on the ground floor and the interactive screens across the store enable customers to browse inventory, select sizes and decide exactly how they wish to make a purchase: by calling an assistant, reserving and buying online or simply sending themselves an email with the products for later.
The store boasts a modern and inviting social space within the café area, where tables incorporate interactive e-commerce screens to enhance impulsive purchase behavior, as well as providing wireless phone chargers.
Finally, the changing rooms are equipped with RFID smart digital mirrors that offer a high-tech personalised service.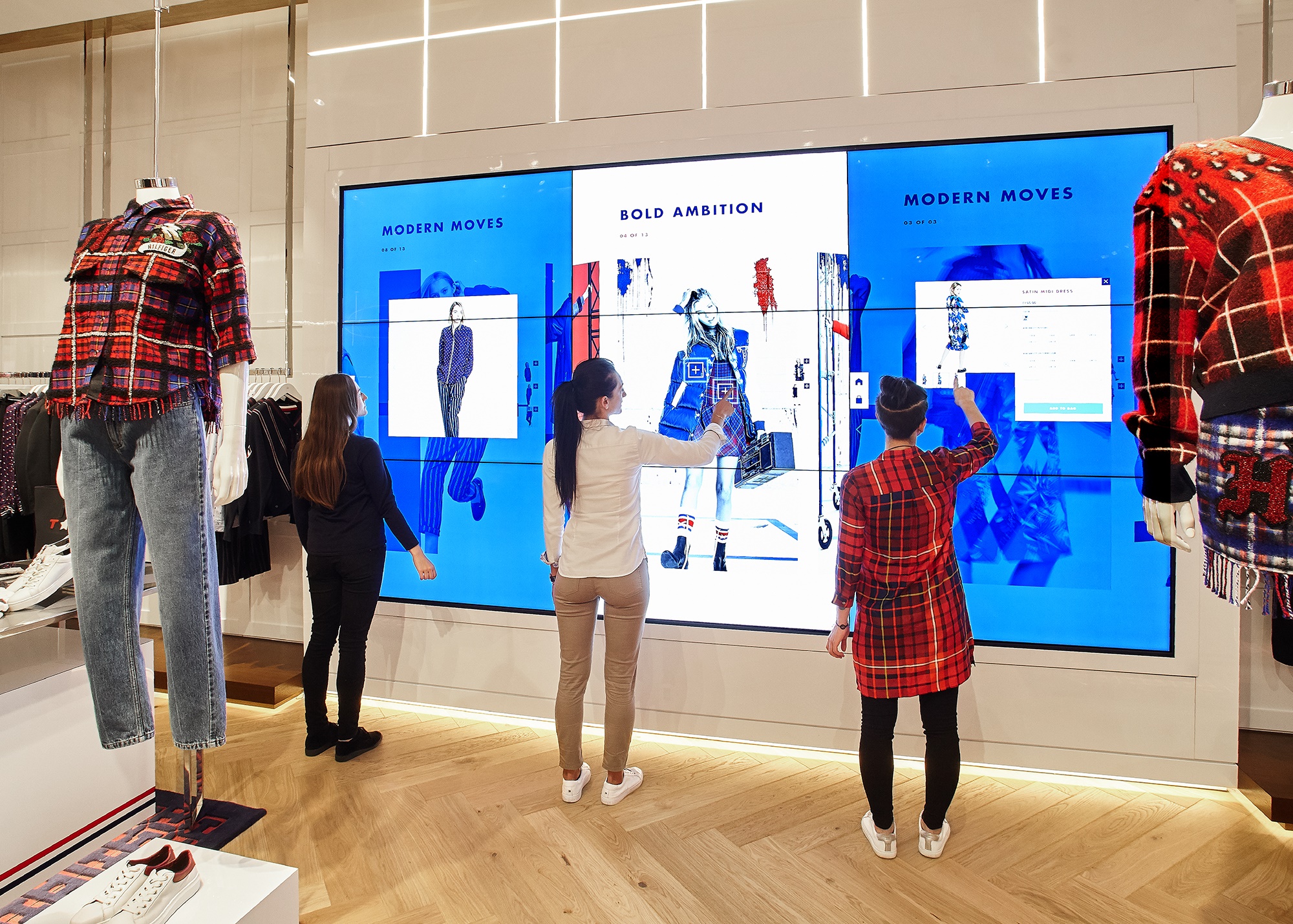 CONNECT WITH US
Elevate your customer experience through the power of MOOD:MEDIA. Contact us today.
"*" indicates required fields