ABOUT
ASDA
Asda Stores Ltd. is a British supermarket chain. It is headquartered in Leeds, England. Founded in 1949, Asda Stores Ltd. is one of the 'big four' supermarkets dominating the UK grocery retail market. The story of Asda is one of pioneering people with visionary ideas. From the very beginning their driving force has been to offer their customers the best value and service – to help them to save money and live better.
CASE STUDY SUMMARY
Dynamic in-store radio solution
OBJECTIVE
With a diverse range of customers and 24-hour shifts, ASDA wanted to develop a more engaging and inspiring use of its ASDA Radio channel. Mood was entrusted to lead the nationwide rollout of the new station, designed to reinvigorate the shopping experience for both ASDA's customers and colleagues and provide exceptional opportunities for the supermarkets' supplier partners to engage with shoppers' opportunities.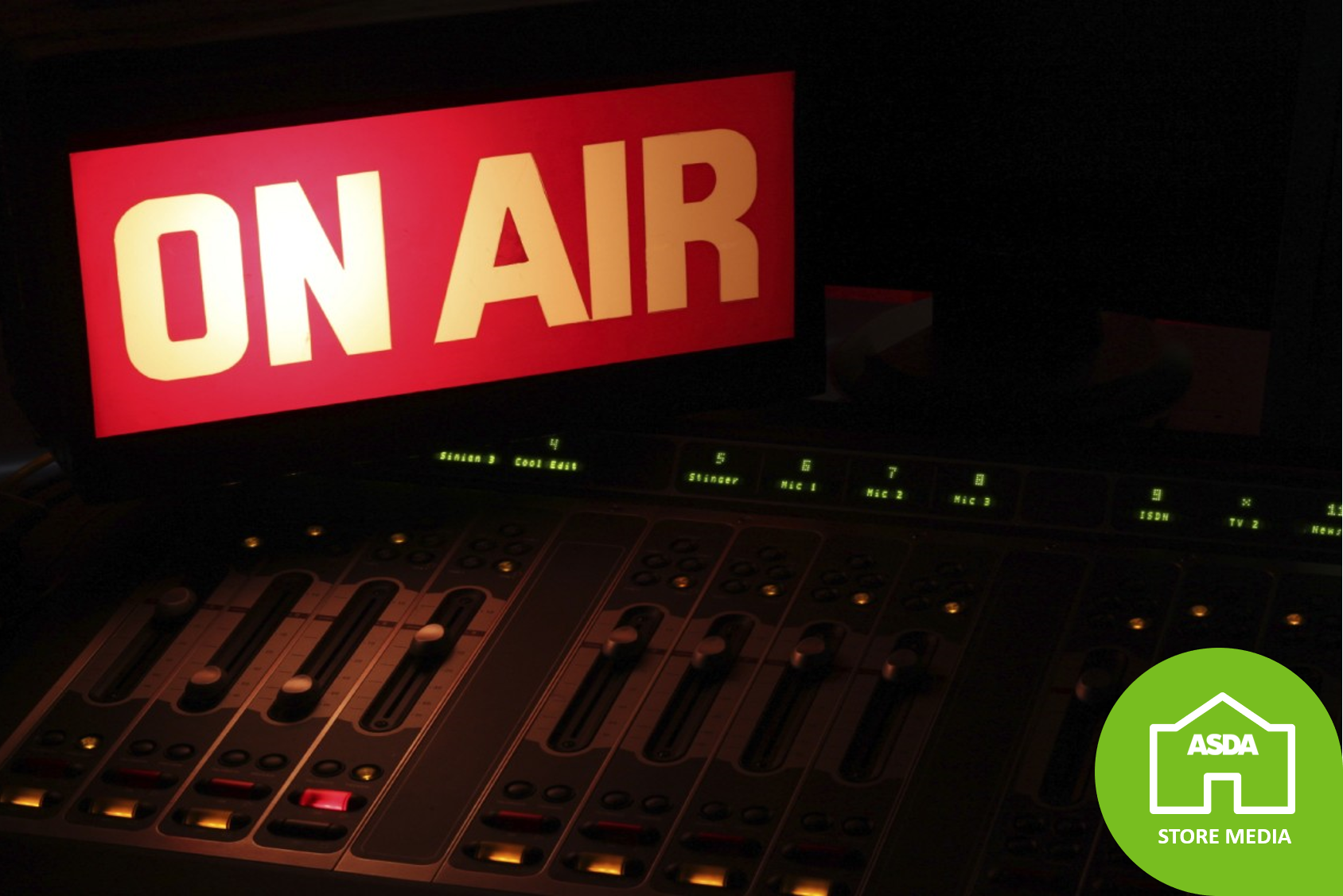 In-Store Radio
Mood helped launch ASDA Radio station which can be heard today across more than 600 stores nationwide. The station plays two pre-recorded shows daily, from 10:00–14:00 and 15:00–19:00 with bespoke playlists curated by Mood's Creative Team. The morning show is presented by former Heart FM host and current Magic FM presenter Nick Snaith, with Virgin Radio's Amy Voce taking over for the later slot.
There is also an overnight and Friday afternoon slot hosted by Capital Liverpool's Drivetime Show presenter Graeme Smith, aimed at keeping colleagues entertained during night shifts. Colleague engagement plays an integral part in the station, with Friday takeovers by a different store each week, including requests, shout-outs and 'rollback' shows.
Through the station, ASDA is able to promote special offers, communicate important information to customers and offer a promotional space for commercial partners, providing an extra revenue stream for the supermarket.
ELEVATE THE CUSTOMER EXPERIENCE
Elevate the experience and get the peace of mind you deserve with Mood. Contact us today to learn more.
"*" indicates required fields