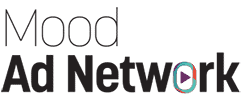 VERHOOG DE VERKOOP.


GENEREER OMZET.

Maak van je audio- en videokanalen in de winkel een krachtige inkomstenbron met in-store reclame via het Mood Ad Network.

Maak gebruik van je on-premise netwerk om omzet te genereren via betaalde content van derden van relevante merkpartners in je branche. Je verhoogte de verkoop en verlaagt de kosten terwijl je de klantbeleving verbetert.
Betrek je actieve publiek in de markt
Beïnvloed verkoop in de winkel en genereer omzet
Informeer, vermaak en maak verbinding met je klanten
Vergroot merkherkenning en merkentrouw
Compenseer mediakosten en genereer zinvolle ROI
Bel ons vandaag nog voor een afspraak!
"*" indicates required fields
WAT HET DOET
Het Mood Ad Network stelt merkpartners in staat om betaalde, relevante en complementaire entertainment-, educatieve en promotionele content te delen met klanten die op het punt staan om te gaan kopen.
WAT HET INHOUDT
Het is een win-win propositie die het wereldwijde klantennetwerk van Mood verbindt met merken van wereldklasse die op zoek zijn naar (inter)nationale en hyperlokale targeting. Het Mood Ad Network wordt ondersteund door data-driven inzichten en biedt een geweldige kans om een kostenpost om te zetten in een gedeelde inkomstengenerator, zonder kapitaalinvestering.
DE MOGELIJKHEID IN DE WINKEL
De winkelomgeving zorgt voor een 'gevangen' doelgroep – geen advertentie blokkering of irrelevant bereik of "clicks".
Platform maakt brede uitzendingen en hypergerichte narrowcasting mogelijk.
Met de komst van het streamingtijdperk beleeft audioreclame een opleving met de belofte van nog betere prestaties.
De visuele aantrekkingskracht van digital signage biedt een nog groter inkomstenpotentieel via videoreclame.
TURNKEY OPLOSSING
voor in-store media, met een netwerk van meer dan 65.000 locaties in belangrijke branches zoals: Supermarkten, Apotheken en Retail.
ONGEËVENAARDE EXPERTISE
in de audio- en visuele reclameruimte in de winkel, in samenwerking met partners om de reclame te verkopen en uit te voeren.
DIRECT TOEGANG
tot verschillende reclamebudgetten.
ROBUUSTE LEVERINGSPLATFORMS
de mogelijkheid om rapportage en analyses te bieden die nodig zijn voor de adverteerders.
VOLLEDIGE TRANSPARANTE RAPPORTAGE
biedt alle rekenoverzichten, zodat je precies weet hoe jouw aandeel in de omzet elke maand wordt bepaald.
HAAL HET BESTE UIT JE IN-STORE MEDIA MET MOOD AD NETWORK
Neem vandaag nog contact met ons op voor een afspraak.
"*" indicates required fields