MUZIEK EN DIGITAL SIGNAGE VOOR SPORTSCHOLEN EN FITNESSCENTRA
Creëer een volledige custom branded on-site beleving die blijvende resultaten oplevert. Geef je bedrijf een boost met de juiste beelden, geluiden en geuren.
Houd leden betrokken
Vergroot het behoud van leden
Versterk de merkloyaliteit
Onderscheid je van de concurrentie
MUZIEK
Kies uit honderden professioneel ontworpen muziekprogramma's of ga zelf aan de slag en stel je eigen afspeellijsten samen. Je kunt zelfs samenwerken met onze professionele Music Designers en een volledig eigen soundtrack creëren die je leden nergens anders zullen horen.
Intuïtieve mobiele web-app bediening
Betrouwbare weergave, 100% reclamevrij
Volledig gelicenseerd en gescreend voor zakelijk gebruik
Regelmatig bijgewerkte content
Meerdere leveringsopties beschikbaar
AUDIOVISUELE SYSTEMEN
Innovatieve technologie. Robuuste hardware. Kennis en deskundigheid. Als het gaat om AV-systemen van commerciële kwaliteit, levert Mood uitgebreide oplossingen waar jouw bedrijf op kan vertrouwen. Van ontwerp tot installatie, wij helpen je bij elke stap.
Partners van wereldklasse, waaronder Bose, LG, JBL & Samsung
Betaalbaar en betrouwbaar
Uitgebreide garanties
Betrouwbare lokale service en ondersteuning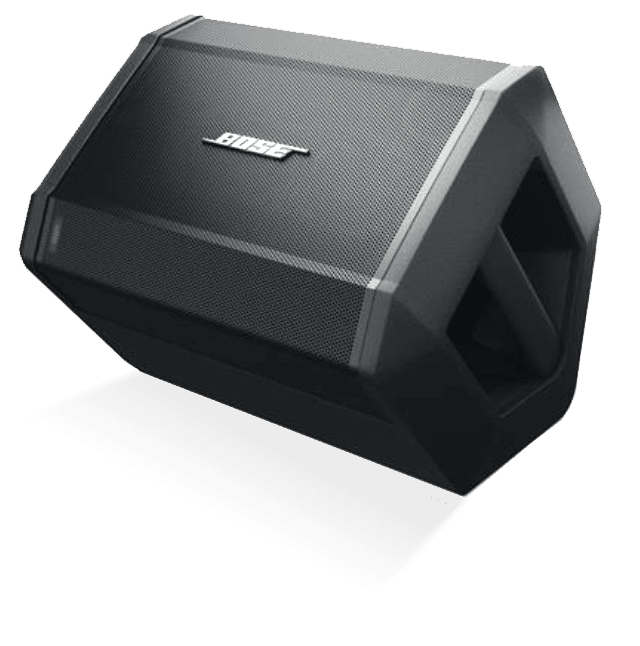 DIGITAL SIGNAGE
Trek de aandacht als nooit tevoren en behaal geweldige resultaten in je sportscholen. Van promoborden en Video Walls tot interactieve kiosken en werknemersbetrokkenheid, de mogelijkheden zijn eindeloos wanneer je samenwerkt met Mood.
Hardware, software, LED- en LCD-schermen, contentontwikkeling en beheer
Gebruiksvriendelijk online content management
Robuuste monitoring en rapportage
Lokale installatie en service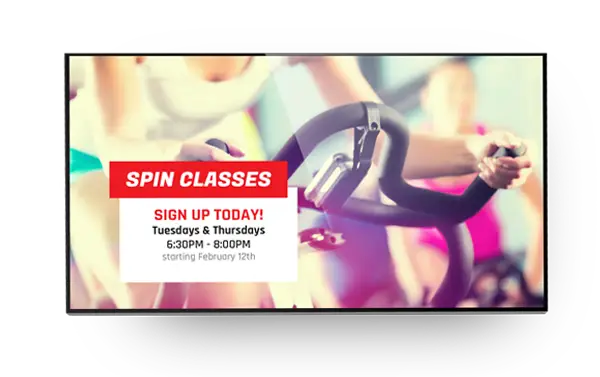 DIGITALE SCHERMEN
Maak reclame voor lessen, bied promoties aan en verstrek algemene informatie met digital signage in de leslokalen.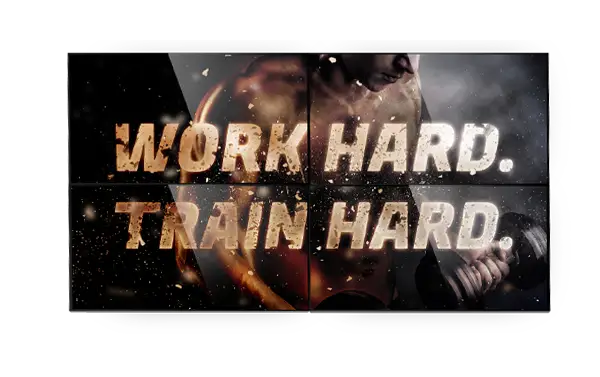 VIDEO WALLS
Als het erom gaat een grote indruk te maken op je leden, trekt niets anders hun aandacht als een digitale video wall.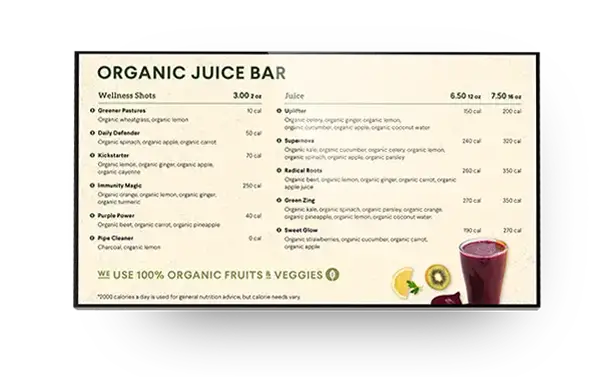 DIGITALE MENUBORDEN
Digitale menuborden kunnen aan het plafond worden bevestigd en vanaf de achterrand van POS Stations worden geplaatst.
GEURMARKETING
Maskeer ongewenste geuren en creëer diepere emotionele verbindingen met de kracht van geurmarketing. Kies uit meer dan 2.400 verfrissende en verkwikkende geuren, of creëer je eigen merkgeur.
Bedek ruimtes van 500 tot 100.000 m²
Innovatieve technologie van ScentAir
Speciaal ontworpen voor zakelijk gebruik
KOM IN CONTACT MET ONS
Neem vandaag nog contact met ons op en verbeter de beleving van jouw leden.
"*" indicates required fields