PRIKKEL DE ZINTUIGEN

VERHOOG DE OMZET
Verwelkom gasten met de verleidelijke geur van vers gebakken koekjes. Trek shoppers aan met de frisse, schone geur van citrusvruchten. Help patiënten ontspannen met een subtiele lavendelgeur. In welke branche je ook opereert, geur kan een subtiele, maar belangrijke rol spelen in het transformeren van percepties. Zo creëer je de optimale experience.
Maak gebruik van geurmarketing om de klantbeleving te versterken en een blijvende band te creëren.
"HET REUKVERMOGEN HELPT ONS TE REAGEREN OP DEGENEN DIE WIJ ONTMOETEN, KAN ONZE STEMMING BEÏNVLOEDEN, HOE LANG WE IN EEN RUIMTE BLIJVEN, WIE WE AANSPREKEN EN WIE WE WEER WILLEN ZIEN."
– SENSE OF SMELL INSTITUTE
DE STATISTIEKEN ACHTER GEUR
Onze reukzin is van de vijf zintuigen het sterkst en het meest verbonden aan herinnering en emotie
75% van de emoties die we kennen, wordt beïnvloed door geur
We herinneren ons 100 keer eerder iets dat we ruiken dan iets dat we zien, horen of aanraken.
Aangename geuren kunnen onze stemming tot wel 40% verbeteren
Geurmarketing wordt gebruikt om specifieke indrukken op te wekken, bepaalde stemmingen op te roepen of het koopgedrag te beïnvloeden. Hoe je succesvol kunt zijn met geurmarketing?
Ambiance. Verrijk de in-store experience met een achtergrondgeur die de merkbeleving van jouw klanten vergroot.
Attentiewaarde. Promoot aanbiedingen of specifieke producten met een gerichte geur in specifieke delen van jouw winkel.
Thema's. Promoot seizoensitems met een unieke themageur
Signature. Werk samen met de geurmarketing professionals van Mood om een unieke geur te ontwikkelen die de essentie van jouw merk weergeeft.
GEURVERSPREIDING, MAAR DAN MAKKELIJK.
Kies uit no-mess leveringsopties voor individuele zones of bedek grote gebieden met HVAC-geurverspreiders. Voor elke schaal en behoefte hebben we de juiste verspreidingstechnologie.
Onze oplossingen zijn specifiek voor zakelijk gebruik ontworpen zodat het gerommel met kaarsen of geurstekkers jou bespaard blijft. Geen frequente vervanging nodig – en geen gedoe met de aansprakelijkheid van een open vlam.
Met een geurbibliotheek van ruim 2.400 geuren zit de juiste geur voor jouw merk er altijd tussen.
Ontwerp en ontwikkeling van geuren op maat
De meest geavanceerde geurverspreiders op de markt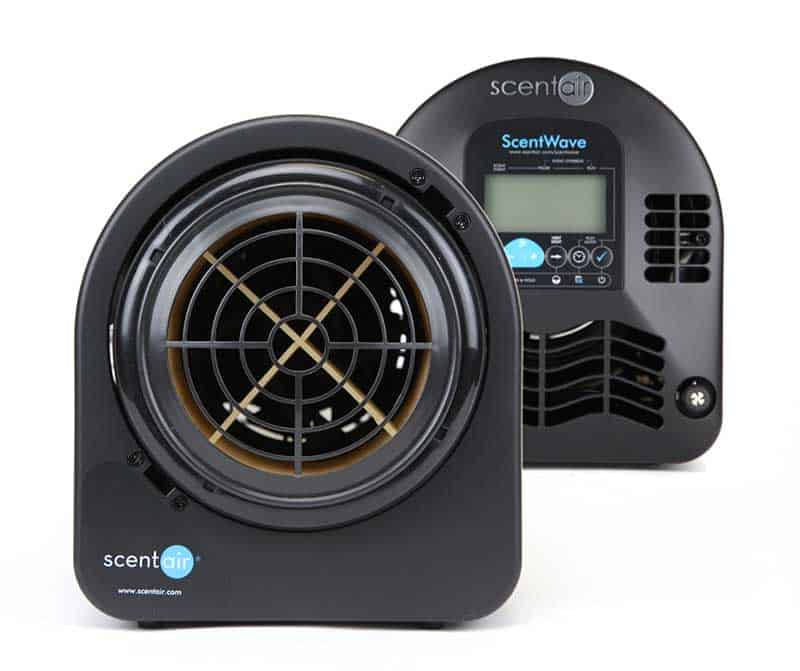 KOM IN CONTACT MET ONS
Klaar om de kracht van geurmarketing in te zetten? Neem vandaag nog contact met ons op om te beginnen.
"*" indicates required fields