Get it Right. Je klanten luisteren
Gebruik de kracht van muziekmarketing en creëer de perfecte energie en toon om een consistente merkstem te vestigen met commerciële audio-oplossingen.
HARMONY


MUZIEK & MESSAGING
Om de ultieme klantbeleving te creëren, moet het geluid van je bedrijf in harmonie zijn met je merk. Goed nieuws. Wij hebben de oplossing voor je met Mood Harmony – het next-generation Brand Experience platform. Neem zelf de controle of laat Harmony al het werk doen. De keuze is aan jou.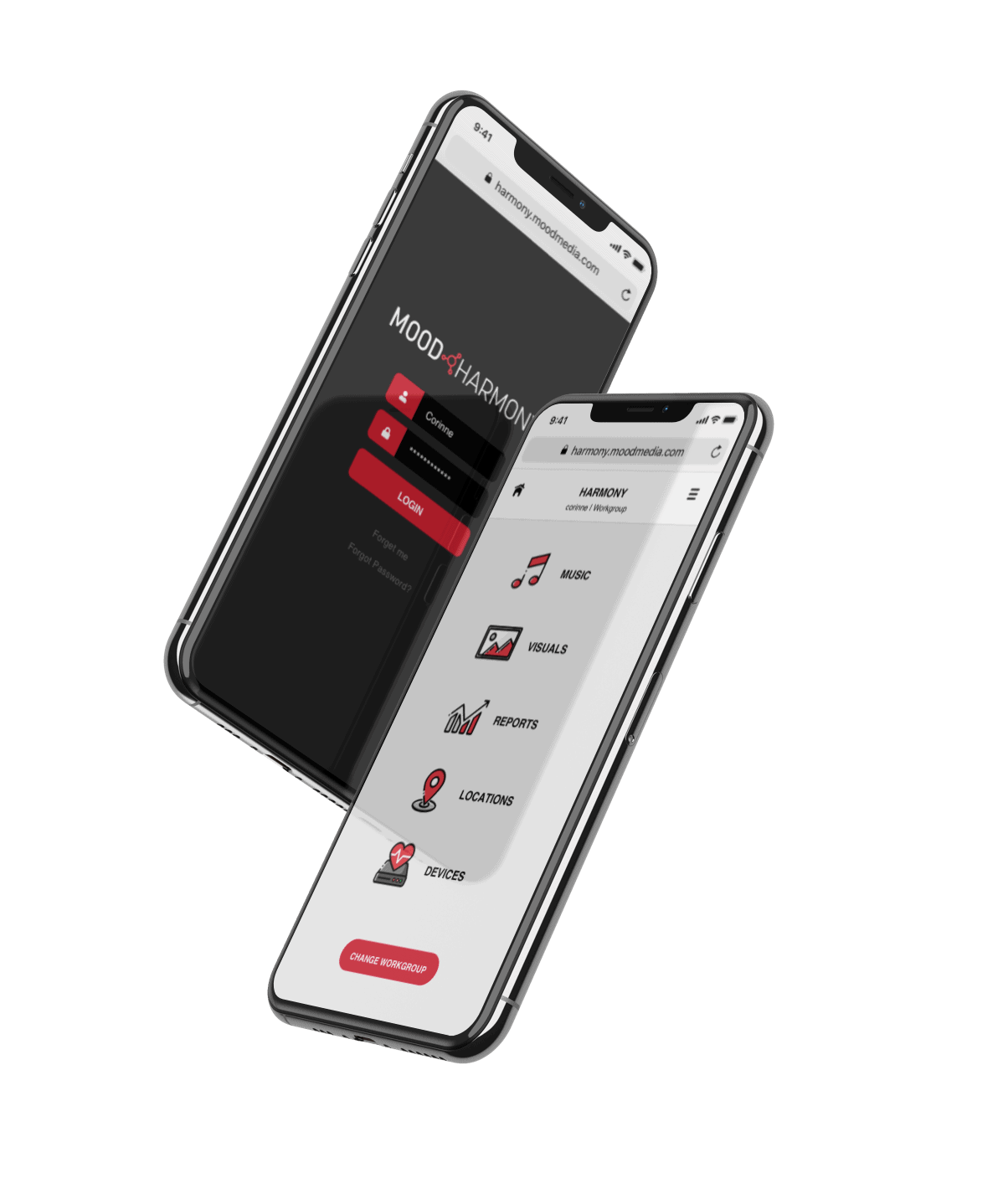 Op zoek naar hits of een specifiek genre? Misschien heb je een gespecialiseerde mix of een volledig op maat gemaakt muziekprogramma nodig? Hoe je ook wil klinken, Mood heeft altijd een passende oplossing voor jouw wensen en budget
Harmony Music
Geen twee merken klinken precies hetzelfde – of hebben dezelfde muziekbehoeften. Daarom biedt Harmony meerdere flexibele programmeeropties – zodat je op elke locatie een kenmerkend geluid kunt laten horen. Of je het nu eenmalig instelt en er geen omkijken meer naar wilt hebben of een hands-on benadering wilt, Harmony biedt onovertroffen flexibiliteit en een scala aan programma-opties, ondersteund door de meest betrouwbare en veelzijdige muziektechnologie voor zakelijk gebruik.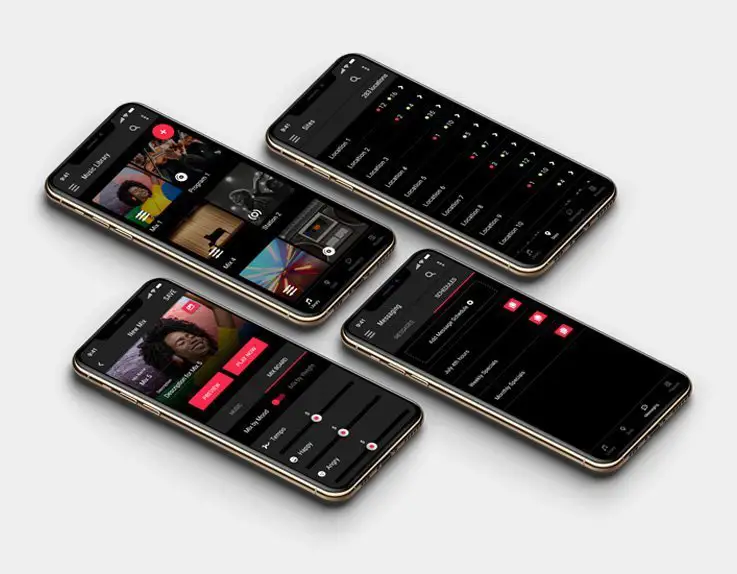 Custom Music
Jouw unieke geluid. Met ons hoogste niveau van menselijke curatie wordt elke afspeellijst samengesteld om een geluid te creëren dat jouw klanten nergens anders zullen horen. We koppelen je aan een toegewijde muziek designer om samen je soundtrack te maken en deze regelmatig te updaten. Het resultaat is een schitterende weerspiegeling van je merk – en een onvergetelijke klantbeleving.
Of je nu de laatste aanbieding communiceert, klanten herinnert aan jouw openingstijden of hen uitnodigt jouw social media kanalen te volgen, Mood Messaging transformeert jouw merkstem in een krachtig onderdeel van je klantbeleving.
On-Hold Berichten
Maak optimaal gebruik van je on-hold kansen. Wij maken on-hold marketing effectief, gemakkelijk en betaalbaar. Verminder wachttijden, betrek klanten en maak een krachtige professionele indruk met wachtmuziek en messaging.
In-Store Commercials
Combineer gerichte overhead berichten met de juiste muziek om te communiceren met shoppers. Creëer een merkkanaal waar je volledige controle over hebt, en beïnvloed beslissingen op het punt van aankoop.
Voice Talent Diensten
Deskundig talent. Verfris je auto attendant systeem, voeg professionele voice-overs toe aan je video's, geef je audio messaging een boost en nog veel meer.
KOM IN CONTACT MET ONS
Verbeter je klantbeleving met de kracht van Sound Solutions. Neem vandaag nog contact met ons op.
"*" indicates required fields