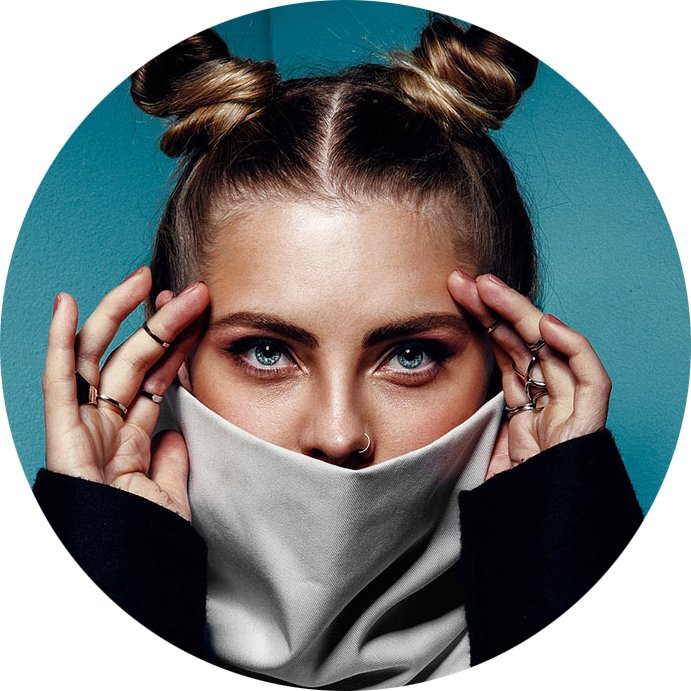 Wat begon als een technisch experiment in televisie-uitzendingen, een van de eerste pogingen om een live televisie-evenement uit te zenden voor een groot internationaal publiek, is sindsdien uitgegroeid tot een van Europa's meest geliefde kijkers, met miljoenen kijkers die elk jaar afstemmen op het Eurovisiesongfestival.
Het Eurovisiesongfestival 2023 wordt dit jaar in het Verenigd Koninkrijk gehouden. Nu de wedstrijd nadert, vertelt Music Supervisor Ida Glomnes ons over haar favoriete inzendingen.
Noorwegen
Alessandra – "Queen of Kings"
De Noorse inzending voor de Eurovisie van dit jaar is niemand minder dan de charismatische Alessandra, die haar meeslepende stuk "Queen of Kings" ten gehore zal brengen. Alessandra groeide op in Italië en verhuisde in 2021 naar Noorwegen. Ze is een getalenteerde zangeres van Noors-Italiaanse afkomst. Haar indrukwekkende optreden op de nationale televisie leverde haar een klinkende overwinning op, waardoor ze Noorwegen in Liverpool mocht vertegenwoordigen.
Volgens Alessandra draagt "Queen of Kings" een krachtige boodschap van zelfliefde uit, en ze hoopt luisteraars van alle leeftijden en geslachten te inspireren om hun innerlijke koningskoningin te belichamen. Noorwegen heeft al drie keer eerder Eurovisie gewonnen, met "Fairytale" van Alexander Rybak als hun belangrijkste en meest gestreamde overwinning tot nu toe.
Frankrijk
La Zarra – "Évidemment"
Frankrijk heeft met vijf overwinningen een prominente rol gespeeld in Eurovisie. Het is echter al een hele tijd geleden dat ze voor het laatst kampioen werden; hun laatste overwinning dateert uit de jaren zeventig. Desondanks kwam Frankrijk in 2021 tergend dicht bij de titel met het betoverende lied "Voila" van Barbara Pravi, maar werd op het laatste moment nipt verslagen door Italië.
Dit jaar zijn alle ogen gericht op La Zarra, de getalenteerde Canadees-Marokkaanse artieste die Frankrijk zal vertegenwoordigen met haar meeslepende nummer "Évidemment". La Zarra, die al verschillende keren is uitgeroepen tot "Doorbraak van het Jaar", genereert online een aanzienlijke buzz en wordt aangeprezen als een sterke kanshebber voor de overwinning. Het zal intrigerend zijn om te zien hoe ze presteert en of ze de felbegeerde trofee voor Frankrijk mee naar huis kan nemen.
Zweden
Loreen – "Tattoo"
Zweden en Eurovisie hebben een langdurige liefdesrelatie, met een indrukwekkend record van zes overwinningen en constant sterke prestaties. Een van de meest historische overwinningen is ongetwijfeld ABBA's iconische triomf met "Waterloo" in 1974.
Dit jaar heeft Zweden ervoor gekozen de talentvolle Loreen te sturen om het land opnieuw te vertegenwoordigen met haar nieuwste compositie "Tattoo". Nadat ze in 2012 met haar hitsingle "Euphoria" al een overwinning op Eurovisie behaalde, zal het intrigerend zijn om te zien of ze die prestatie kan herhalen en opnieuw als winnaar uit de bus komt.
Engels
Mae Muller – "Ik heb een liedje geschreven"
Het Verenigd Koninkrijk heeft een rijke geschiedenis van opmerkelijke overwinningen in Eurovisie in het tijdperk vóór 2000. Memorabele nummers als "Save Your Kisses for Me" van Brotherhood of Man en "Making Your Mind Up" van Bucks Fizz worden beschouwd als tijdloze klassiekers die ook vandaag nog veel gestreamd worden.
In de jaren na de jaren 2000 had het Verenigd Koninkrijk echter moeite om succes te vinden in Eurovisie. Pas toen Sam Ryder vorig jaar het publiek wist te boeien met de betoverende hit "Space Man", waarmee hij de tweede plaats behaalde, maakte het Verenigd Koninkrijk een opmerkelijke comeback.
Dit jaar is het Verenigd Koninkrijk vastbesloten een sterke indruk te maken door Mae Muller te selecteren om het land te vertegenwoordigen met haar meeslepende lied "I Wrote a Song". Mae Muller is al een gevestigde artiest met een aanzienlijke aanhang op sociale media. Na het voorprogramma van Little Mix op tournee en de samenwerking met indrukwekkende muzikanten brengt ze een schat aan ervaring en talent mee naar de wedstrijd. Met de staat van dienst van Mae Muller en haar toegewijde schare fans, is er veel optimisme en verwachting voor haar succes in het Eurovisie toernooi van dit jaar!