Achtergrondmuziek in Hospitality
Audio branding is een kernelement van de gastenervaring, en het is een essentieel instrument om op een dieper, emotioneler niveau contact te maken met gasten. Van op maat gemaakte achtergrondmuziekmixen tot ambient soundscapes, professionele hotelmuziek heeft aantoonbaar een enorme impact op de loyaliteit en tevredenheid van gasten – waardoor audio-ontwerp een cruciaal onderdeel wordt bij het creëren van een gastvrije ruimte.
Sound branding (ook bekend als audio- of akoestische branding) is een proces dat betrekking heeft op het ontwerp, de presentatie en het beheer van audio-elementen die aansluiten bij uw unieke merkpersoonlijkheid en deze versterken. Het omvat alle elementen van de audio-ervaring – of die elementen nu speciaal voor uw merk zijn gecomponeerd of zorgvuldig zijn geselecteerd uit bestaande muzikale componenten.
In de hotelomgeving is het van essentieel belang dat uw audio-elementen de kernwaarden en de persoonlijkheid van uw merk weerspiegelen om een aparte klantenervaring te creëren. Het is deze unieke auditieve ervaring die uw merk zal onderscheiden en uw bedrijf zal helpen zich te onderscheiden van de concurrentie.
Bewust of onbewust, uw achtergrondmuziek en akoestisch landschap beïnvloeden voortdurend het gedrag en de ervaring van uw cliënteel – wat betekent dat de zorgvuldige creatie van uw soundscape kan helpen de weg te bereiden voor de positieve emotionele associaties die van uw cliënteel trouwe gasten maken. Door uw kernwaarden en doelstellingen in een muzikale vorm te gieten, creëert u een aantrekkelijke omgeving die uw gasten op een dieper niveau aanspreekt – een omgeving die aanzet tot een sterker gevoel van verbondenheid.
Om sound branding effectief te benaderen in de hotelomgeving, moet u eerst de belangrijkste contactpunten identificeren – gebieden waar de toevoeging van auditieve stimulans waarde zal toevoegen aan de gastervaring. De meest voorkomende ruimten zijn de receptie en de lobby, eet- of barruimten, spa's of massageruimten, en ontmoetingsruimten buiten zoals een zwembad of patio. Kies uw ruimtes verstandig en bedenk dat ambient soundscapes een toegevoegde waarde kunnen hebben, zelfs in ruimtes waar achtergrondmuziek niet op zijn plaats is.
Als uw bedrijf al merk- of handelsmerkgeluidselementen heeft, kan de subtiele integratie van die elementen in een op maat gemaakt hotelmuziekprogramma worden overwogen. Akoestische versies van marketingthema's kunnen bijvoorbeeld worden geïntegreerd in een grotere audiomix, waardoor een onderscheidend muzikaal "watermerk" ontstaat dat uw merk versterkt. Over het geheel genomen moeten uw achtergrondmuziek en soundscapes een emotionele toon en karakter hebben die de kernwaarden van uw merk weerspiegelen, en een sfeer creëren die helemaal de uwe is.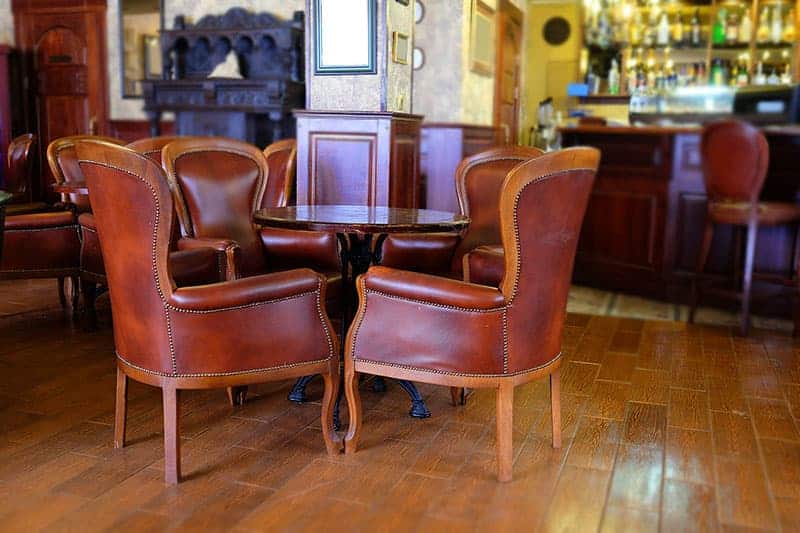 Dus, wat maakt uw merk anders dan de rest? Kwaliteiten als goede service en vriendelijkheid zijn universeel in de horeca – dus je zult dieper moeten graven. Een hotel dat gericht is op het bieden van een chique ervaring zal een veel andere omgeving hebben dan een hotel dat gericht is op speelsheid en plezier. Uw sound branding en hotelachtergrondmuziek moeten uw kenmerkende merkeigenschappen aanvullen.
Met een zorgvuldige afweging en de juiste technologie kunt u een merkaudiostrategie ontwikkelen die de gastervaring verbetert en een sterkere merkloyaliteit creëert in uw hele omgeving. Neem vandaag nog contact met ons op voor meer informatie en om echte resultaten te behalen met uw hotelmuziek.
KOM IN CONTACT MET ONS
Neem vandaag nog contact met ons op en verbeter de klantervaring in uw bedrijf.