MOOD
:
FINANCIËLE DIENSTVERLENING
Kansen in Digital Signage voor banken
Digital signage is niet meer alleen in bioscopen en winkelcentra te zien, maar wordt nu ook algemeen gebruikt. Moderne technologie zoals multispectrum digital signage stelt financiële instellingen in staat een persoonlijkere en meer betrokken ervaring voor klanten te creëren, waardoor bedrijven nieuwe producten of diensten kunnen promoten en de merkentrouw kunnen versterken.
DIGITALE BEWEGWIJZERING IN DE FINANCIËLE SECTOR
Aantrekkelijke, informatieve digital signage wordt steeds populairder bij financiële retail van elke omvang. Maar niet alle digital signage is hetzelfde. Repetitieve advertenties fietsen over en over over het scherm niet veel te bereiken. Om indruk te maken op uw klanten, hen te informeren en merkloyaliteit op te bouwen, hebt u gerichte, op maat gemaakte inhoud nodig voor de digital signage van uw financiële instelling, en dat is waar Mood om de hoek komt kijken.
Al onze digital signage oplossingen zijn gebaseerd op dynamische, op maat gemaakte inhoud die samen is ontwikkeld door Mood en de financiële instelling en zijn ontworpen om producten, diensten en de merkboodschap te promoten. Alle Mood digital signage inhoudsoplossingen omvatten een ingebouwde optie om regionaal nieuws, sport en lokaal weerbericht te tonen.
Het beste van alles is dat het gebruiksvriendelijke online platform Mood een gecentraliseerd en flexibel beheer van de inhoud biedt via een beveiligd portaal. De intuïtieve gebruikersinterface maakt het plannen en delen van content over alle locaties in een handomdraai mogelijk, waarbij naar wens aangepaste content naar de schermen van individuele filialen kan worden gestuurd.
Digitale bewegwijzering bij financiële retail biedt een aantrekkelijke methode voor interactie met bezoekers, klanten en personeel met aangepaste realtime informatie in een of meerdere filialen waar ook ter wereld. Met digital signage is het eenvoudig om hypotheekrentes, tarieven voor persoonlijke leningen of informatie over nieuwe producten en diensten op een visueel dynamische en gemakkelijk te begrijpen manier weer te geven. Dit kun je ermee:
Realtime tarieven en koersen weergeven met geautomatiseerde gegevensimport
Cross-promotie van verschillende producten en diensten
informatie te verstrekken over financiële terminologie of referentiebronnen aan te bevelen
Entertain kijkers met netwerk televisiekanalen samen met lokaal nieuws en weer
Aanbieden van interactieve touch screen kiosken voor gebouwengidsen, plattegronden en dergelijke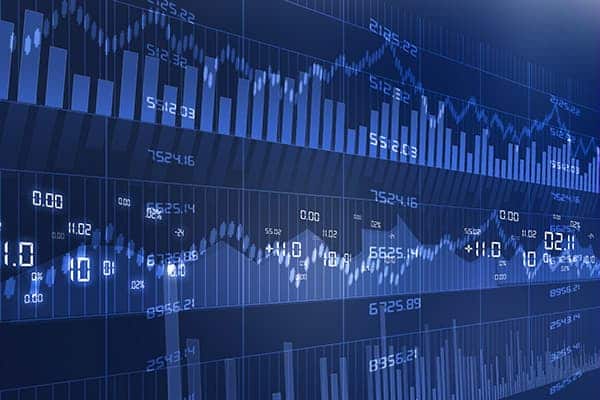 LOCATIES VOOR DIGITALE BEWEGWIJZERING
Digital signage kan effectief worden ingezet bij retail en kredietverenigingen. Veel voorkomende installaties zijn onder andere:
De voorkant van het gebouw – Digitale bewegwijzering aan de voorkant van een bank heeft een sterke invloed op de merkbekendheid
Receptie – Bewegwijzering in de receptie/lobby helpt om klanten te informeren en te begeleiden
Toonbanken – Digitale signage kan klanten instructies en productpromotie geven
Wachtzones – Digital Signage met hoge visuele impact is ideaal voor wachtrijbeheer en om klanten te vermaken met televisie en video
Als dit klinkt als een oplossing waar uw financiële instelling van zou kunnen profiteren, neem dan vandaag nog contact op met de digital signage experts van Mood!
KOM IN CONTACT MET ONS
Neem vandaag nog contact met ons op om de beleving in jouw winkels naar een hoger level te brengen.
"*" indicates required fields