STEMMING:HUDDLE ROOM TECHNOLOGIE
VERANDER DE MANIER WAAROP JE TEAM WERKT
Verhoog prestaties, verbeter uw vergaderingen en verbind met vertrouwen met professionele Huddle Room AV-technologie van Mood Media. Mood kan bogen op tientallen jaren ervaring in het ontwerpen en installeren van systemen van commerciële kwaliteit en biedt volledige gemoedsrust en ongeëvenaarde expertise voor al uw behoeften op het gebied van vergaderzaaltechnologie.
Flexibel, goedkoop en gebruiksvriendelijk
Eenvoudige, gecentraliseerde kamerbediening binnen handbereik
Verbeter de kwaliteit van on-site en virtuele vergaderingen
Benut innovatieve technologie van Crestron, QSC, Bose, Samsung en anderen
Reduceer kosten en afhankelijkheid van reizen
Neem vandaag nog contact met ons op voor een adviesgesprek en offerte!
Videoconferencing / Huddle Room-technologie / Opleidingsruimten
Wij zijn gespecialiseerd in het herdefiniëren van de manier waarop je over samenwerking denkt.
ONZE CAPACITEITEN
Wij zijn er trots op dat wij de go-to integrator zijn voor een breed scala aan samenwerkingsoplossingen. Neem vandaag nog contact met ons op en zie waarom steeds meer bedrijven op Mood vertrouwen voor onze expertise in:
Audio- en videoconferenties
Commerciële geluidssystemen & displays
Interactieve Whiteboards
Verlichtingsregeling
Geluiddemping/Spraakprivacy
Raadpleging & Ontwerp
Installatie & Service
En nog veel meer!
Meer dan 60% van de bedrijven heeft videoconferencing geïnstalleerd in Huddle Rooms.
BIZ TECH
73% van de vergaderingen zijn met 6 of minder mensen.
WALL STREET JOURNAL
Huddle Room-vergaderingen zullen tegen 2023 groeien tot 77% van alle videoconferenties.
FROST EN SULLIVAN
TOONAANGEVENDE PARTNERSCHAPPEN

Wij werken samen met toonaangevende fabrikanten om oplossingen op maat te kunnen bieden voor elke afzonderlijke toepassing. Profiteer van onklopbare prijzen voor de nieuwste technologie in AV-oplossingen voor vergaderruimten.
TECHNOLOGIE VOOR VERGADERZALEN, ONTWORPEN OM AAN UW BEHOEFTEN TE VOLDOEN. ELKE GROOTTE. EEN ENKELE SCHACHT.
Als het op Huddle Room AV aankomt, kiezen we niet voor een standaardaanpak. Ongeacht de grootte van uw ruimte of de complexiteit van uw systeembehoeften, Mood kan het perfecte systeem ontwerpen en installeren
systeem voor vergaderzalen
voor uw bedrijf. Onze gecertificeerde AV-professionals zullen met u samenwerken om een pakket te kiezen dat uw visie tot leven brengt, met holistische integratie en nauwkeurige uitvoering bij elke stap.
PROFESSIONEEL ONTWERP, LOKALE INSTALLATIE & SERVICE
Met 's werelds grootste wereldwijde servicenetwerk bieden wij professionele installatie, training en service in elke postcode. Zodra de installatie is voltooid, staan wij voor je klaar met uitgebreide telefonische ondersteuning en snelle service ter plaatse waar je altijd op kunt rekenen. Uw behoeften op het gebied van vergaderzaaltechnologie worden van begin tot eind gedekt door Mood.
KOSTENEFFECTIEVE KITS & PAKKETTEN
INNOVATIEVE,
TOONAANGEVENDE

TECHNOLOGIE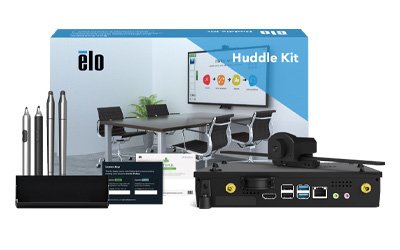 Elo Huddle Kit
Uitgebreide huddle room AV-kit, compatibel met een breed scala aan samenwerkingssoftware.
Eenvoudige installatie
Inclusief Elo Conference Camera i5 en Windows 10 slide-in computermodule
Eenvoudige navigatie en whiteboardfuncties
Ideaal voor: Huddle kamers.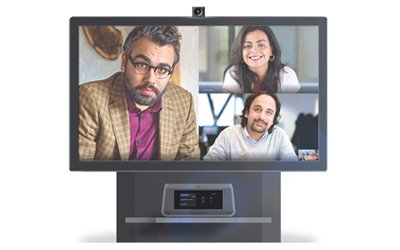 Crestron Snel Inzetbaar Collaboratie Systeem
Mobiel Unified Communications (UC) systeem en platform.
Eenvoudige plug-and-play connectiviteit: stroom en internet
Intelligente camera met 150° gezichtsveld
Meerdere pakketten en platforms beschikbaar
Ideaal voor: Huddle rooms en kleine tot middelgrote vergaderzalen.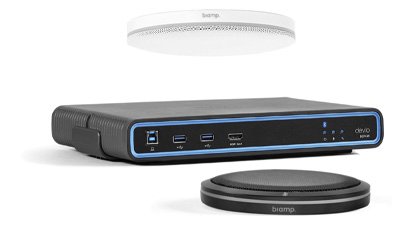 Biamp Devio
Eenvoud en hoge prestaties voor kleinere ruimtes.
Eenvoudige toegang via één USB-aansluiting
Robuuste microfoondekking
Intelligent audio mixen
Ideaal voor: Huddle kamers.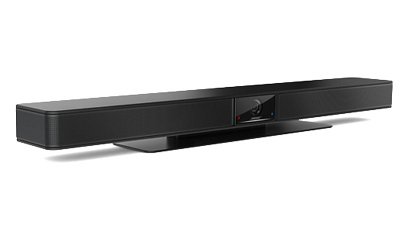 Bose Videobar VB1
Alles-in-één audio en video conferencing unit.
4K Ultra HD Camera
Signature Bose geluid
Compatibel met Bluetooth-audio
Ideaal voor: Huddle rooms en middelgrote vergaderzalen.
LAAT ONS U HELPEN DE AV-TECHNOLOGIE VOOR UW VERGADERRUIMTE TE KIEZEN
7 BASISPRINCIPES VAN AV-SYSTEMEN VOOR CONFERENTIE- EN VERGADERRUIMTE IN EEN WERELD OP AFSTAND
Leer de basisprincipes van een impactvol AV-systeem voor conference room in de hedendaagse werkomgeving.
KOM SAMEN EN VERANDER DE MANIER WAAROP UW BEDRIJF WERKT
Neem vandaag nog contact met ons op om te beginnen!