ONTDEK DE 7 ESSENTIALS VOOR SUCCESVOLLE DIGITAL SIGNAGE
Schermen zijn ons venster naar de wereld geworden. Ontdek hoe je visuele content kunt omzetten in memorabele klantbelevingen die je helpen je omzet te verhogen.
Download de 7 essentials voor het bouwen van een succesvolle Digital Signage strategie op schaal (PDF in het Engels)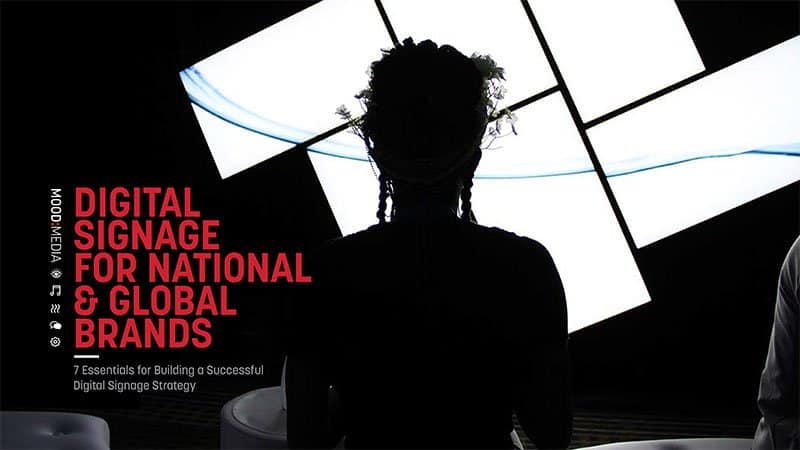 Nu downloaden
"*" indicates required fields
Wereldwijd projectbeheer en ondersteuning
Met dekking in meer dan 100 landen heeft Mood Media de middelen om professioneel projectmanagement en wereldwijde ondersteuning te bieden voor jouw gehele portfolio.
Expertise van begin tot eind
Wij elimineren de noodzaak om meerdere leveranciers te beheren en van hen afhankelijk te zijn. Van digital signage software en players tot schermen, content management, installatie en ondersteuning – Mood heeft het allemaal in huis.
Toegewijd accountbeheer en ondersteuning
Wanneer je samenwerkt met Mood, krijg je de dagelijkse ondersteuning van een team dat erop gericht is je te helpen bij het uitvoeren van een succesvolle digital signage strategie.
Ongeëvenaarde ervaring met nationale en internationale merken
Mood, dat het vertrouwen geniet van meer dan 800 Premier brands, begrijpt hoe te voldoen aan de unieke operationele behoeften van klanten met een nationale en wereldwijde footprint.
Single-Source In-Store Media Provider
Mood maakt het gemakkelijk en betaalbaar om de hele winkelbeleving te verbeteren, met muziek, messaging, A/V-systemen, geurmarketing en meer. Je consolideert leveranciers, beperkt risico's en maakt gebruik van schaalvoordelen.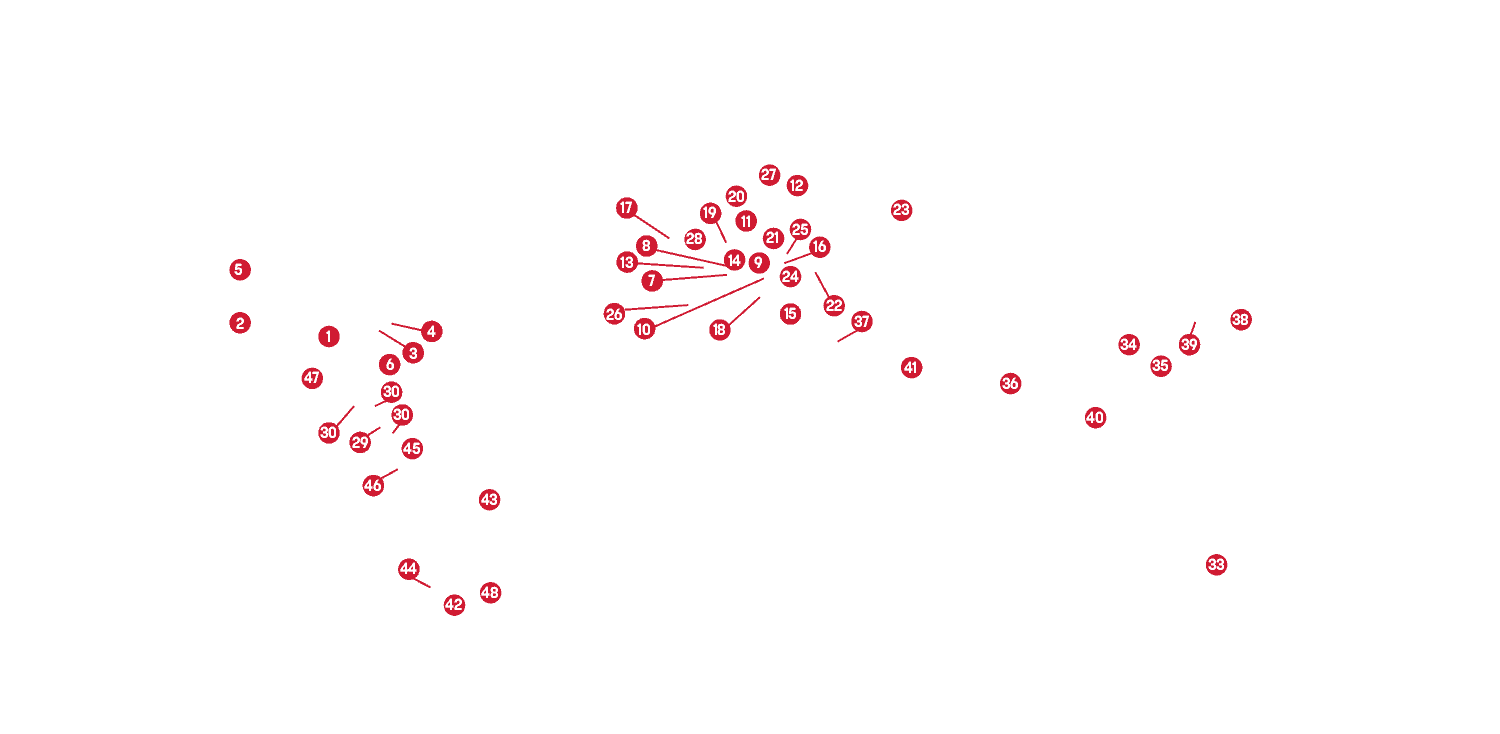 WERELDWIJDE SUPPORT
Met ons wereldwijde servicenetwerk van lokale audiovisuele professionals zijn wij in staat jouw oplossing overal ter wereld te installeren en te ondersteunen. Onze gecertificeerde projectmanagers en technici zijn zeer ervaren in het uitvoeren van grootschalige implementaties, dus of je nu 50 locaties hebt, 50.000 of ergens daartussenin, Mood heeft je gedekt.
ONZE KLANTEN
Meer dan 400 nationale en internationale merken vertrouwen op Mood om hen te helpen een revolutie teweeg te brengen in de manier waarop klanten hun bedrijf zien.

ZIE WAT ANDERE NATIONALE MERKEN ZEGGEN OVER MOOD DIGITAL SIGNAGE
"Als een snel groeiend merk met vestigingen over de hele wereld hadden we meer nodig dan alleen een leverancier van muziek en Digital Signage – we hadden een toonaangevende partner nodig die ons kon helpen om in al onze winkels een consistent boeiende ervaring te creëren. Dat is precies wat we bij Mood hebben gevonden."
– Jeff Matthews
Directeur winkelontwerp en -bouw
Pandora Jewelry
"Er is een merkbaar verschil in verkoop tussen onze winkels die Mood Digital Signage hebben en de winkels die dat niet hebben. Mood Digital Signage is absoluut effectief om ons te helpen bij het promoten en het stimuleren van de verkoop van onze zelfbedieningsproducten."
– Kessler Pamplin
Brand Manager
CEFCO Gemakswinkels
"De geïntegreerde digitale oplossing van Mood Media heeft de beleving voor onze patiënten aanzienlijk verbeterd. De Mood TV oplossing biedt inzicht en informatie ver boven wat gewone, live TV kan leveren."
– Chris Grant
Executive Director of Patient Services
Quest Diagnostics
LATEN WE DE MOGELIJKHEDEN VERKENNEN
Neem vandaag nog contact met ons op voor een vrijblijvend gesprek.
"*" indicates required fields